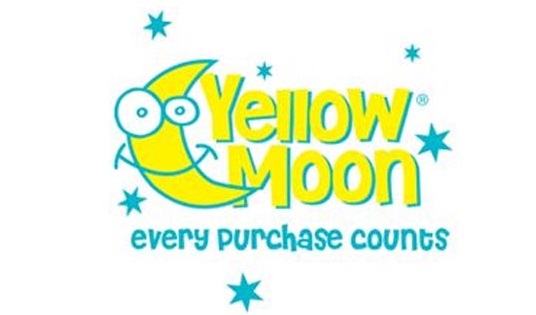 About Yellow Moon
Founded in 2003, Yellow Moon is an online retailer of Arts and Craft products via a home delivery service. The company's founder started the company in an effort to raise money for schools and other charities, something that singles out Yellow Moons over rivals like Home Crafts and The Works, who are only profit driven companies. They are committed to helping your child, not just by providing great quality, fun and interesting Arts and Craft products, but also by helping our school by donating money to them. The company operates a simple catalogue mail order model, where catalogues are distributed to children to take home to parents, who are then encouraged to order from them. The catalogues are free of charge and all products ordered, either from them or via their online store have a percentage of the sale total that goes towards the school and other charities. So far the company has already raised £4.1 million for British schools and charities, which has helped more than 20,000 schools throughout the United Kingdom. It has also raised a further £440,000 for the UK charity Childline.
What you can find at Yellow Moon
Yellow Moon is an Arts and Crafts retailer with products aimed at school age children. The company offers high quality products that your child can use both towards their schoolwork and to develop their personal interests and hobbies. All of the company's products are certified as safe by government health and safety departments, so you can rest assured that your child will be safe with whatever you buy for it. Yellow Moon sell other products too, like party bag fillers, cards for all occasions and a great range of fun toys, to name but a few. So no matter what your child might need in the way of Arts & Craft materials, head to Yellow Moon to buy them and you will be helping a school or a charity of your choice along the way too.
Current Yellow Moon Discounts, Offers and Deals
If you are looking for some great bargains on Arts and Craft products, then Yellow Moon is the place to find them. There are simply too many great promotions and discounted items to mention, so here are just a few. Right now they are running a '15% Off Everything' sale, which includes every single item from their store. If you wish to take advantage of this great offer, then head to their website and start filling up your shopping basket. At the checkout, you only need to enter the discount code Y651E into the appropriate discount coupon code box and your entire order will be discounted by a delightful 15%. They are also running a 10% cash back offer on all their items, where you will get to choose to donate 10% of your orders total value to a school or charity of your choice. The best place to find their multitude of discounted items is by heading to their sale section. Here you will find 100's of items that are all discounted by as much as 50% off their original retail price, something that is guaranteed to save you lots of money.
How to use your Yellow Moon Voucher Code
Yellow Moon, like rivals Home Crafts and The Works offer discount voucher and coupon codes, which can be used for savings via their online store. If you have received a code, then first you should make sure that the coupon is within its valid date range and is also for the item or promotion you wish take advantage of. Once you are on their website, you will need to search the item or items you want, then order it by first clicking the picture of the item and confirming any additional options, such as color or quantity, before clicking the 'Add to Basket' button. This will show you an order summary pop up, at which point you can choose to view basket or continue shopping. Once you have all your items, then proceed to the checkout by clicking the 'View basket' tab here or on the top right of the screen. Here you will see a final order summary and beneath it a box that says 'Got a Promotional Code?' Simply enter your valid voucher code here and click the'Apply'button next to it and your voucher discount will be immediately applied to your order.