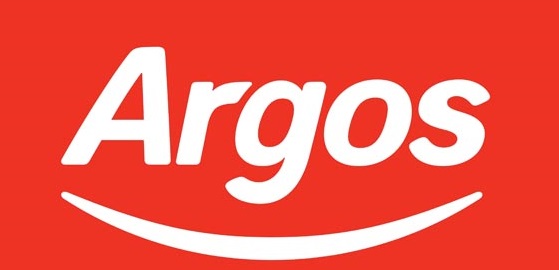 About Argos
Founded is 1973, Argos is a well-known high street chain that specializes in selling household goods and electronics. Argos began life as catalogue retailer, a role that it still largely occupies to this day.
This model involves customers going in to any one of their nationwide stores and ordering items from a catalogue rather than seeing the item first hand. Once they have ordered their item it is then fetched from a warehouse at the back of the store where it is stored and given to the customer within a matter of minutes.
The benefits of this model are that it helps to reduce Argos' overheads and therefore lower prices for the customer as well. This has helped make Argos an industry leader and household name in the UK retail market, a position that few companies have been able to make a dent on.
Since its inception in 1973, Argos has grown enormously and had several different owners too. The company rapidly expanded to all covers of the UK and Ireland, which by 2013, meant that an estimated 96% of the British public lived within 10 miles of an Argos branch. This equates to some 750 stores nationwide and is something that highlights just how successful the company has become.
In 1990, the company was listed on the London Stock Exchange, while in 2016, Argos and its parent company Home Retail Group was bought out in a £1.4 billion takeover deal by one the UK's leading supermarket chains, Sainsbury's.
The company's move to web based online retail has been a great success. Last year it recorded more than 800 million independent visits to its website making it one of the most visited retail sites in the United Kingdom. It competes with similar sites such as Amazon, Wilko and Littlewoods for the top spot of the UK household goods retail market, which given its decades of success is something that it is well positioned to succeed at.
What you can find at Argos
Argos sells literally everything you can think of that has something to do with the home. These household items include everything from electronic gadgets like music players, TV's, alarms to dishwashers and refrigerators. They sell all kinds of home furnishings from coffee tables to computer chairs as well as a range of kitchen appliances from smoothie makers to portable hobs. They sell printers, watches, pens and toys for children, bikes, hairdryers any everything else you could possibly want. So chances are if it goes in your home, then Argos will have it.
Current Argos Discounts, Offers and Deals
Argos is currently running some great discounts and promotional offers.
Their 25% off when you spent £30 or more offer is a great way to save some serious cash. If you are buying a few expensive items, this saving will amount to more than a few cups of coffee for sure.
If you like these kinds of flat rate savings, they also have their save 20% when you spend £150 or more offer, though when you do the math, you are better off with taking advantage of the first promotion.
There are a few 'save up to 50% off' promotions on things such as gym equipment, kitchen electrical appliances and selected furniture too. There are some great discounts on TVs, cameras and other electrical equipment and free delivery on a whole range of heavy goods too.
How to use your Argos Voucher Code
If have been given or somehow found a coupon code for Argos then waste no time and head to their online store today. Once you have selected one of their great catalogue items, you will need to add them to your online shopping cart by clicking the 'Add to Trolley' button. You can then head to the checkout by clicking the 'Proceed to Shopping Cart' button, where you will be asked to enter your postcode and select the store nearest to you for collection. If you want your items to come to you them you can at this stage choose the home delivery option.
Once you have done this you will need to either signup your email to open your own Argos account, or sign into an existing count, in order to proceed to the payment page. Signing up to create your new account will only take a matter of minutes and you will only need to fill in a few details such as your address and email.
After you have logged in, you will be directed to the payments page where you will see an order summary as well as a small coupon code box. Simply enter your valid coupon code into this box and click 'Apply', after which you should immediately see your order update with the voucher discount applied.