Marks and Spencer Discount Code UK

5.0
out of 5 stars from 1 votes
All active Marks and Spencer discount codes
Subscribe for VoucherButler Newsletter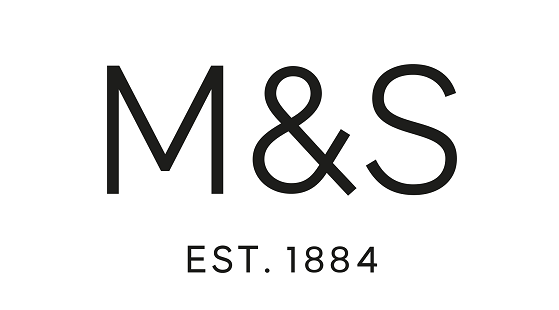 About Mark and Spencer
Marks and Spencer is a British high street retailer that is a household name when it comes to food, clothing and even now furniture. Despite its reputation for high-quality goods, it is, in fact, a very competitively priced chain. In recent years the company has worked hard to make high street shoppers in the United Kingdom aware of this fact while trying not to damage their reputation as a store chain that only stocks high-quality products.
The company is one of the largest food retailers in the UK, which despite being some way off industry leader Tesco is quickly gaining ground on other competitors such as Sainsbury and Morrisons. While the company continues to expand rapidly throughout the UK and Ireland it has also begun to expand further afield to places as far away as Asia.
What you can find at Mark and Spencer
Marks and Spencer is an online and high street retailer of food, clothing, flowers and even furniture. All of its products are extremely high quality, meaning that its food is fresher than in most other stores, its clothes are better made, while its furniture is made by some of the best furniture makers in the UK and abroad.
Current Mark and Spencer Discounts, Offers and Deals
In such a competitive marketplace there is little wonder that Mark and Spencer offer so many discount and promotional deals. There are simply too many to mention but here are a few that caught the eye.
Firstly, they are offering free standard delivery on all orders over £50 no matter what products you buy, be it food or a new wardrobe. This is a great little offer that means now everyone can save.
For all those ladies out there they are also now offering 3 for 2 on mix and match knickers which is a real treat given the huge selection you can choose from. They are also offering up to 30% off with select beauty product orders which also come with a free gift too. So not only are Mark and Spencer saving you money but they are also going to give you a nice thank you present for shopping with them.
For those of you looking to buy some new furniture for your house, they are also running a really great offer at the moment. You can save 20% when you buy 2 or more selected mix and match pieces of furniture or get 20%. This is again a really nice saving especially when you consider that Mark and Spencer will also deliver it completely for free too.
There are loads of great sales going on right now, so if you love good quality food, fashionable clothes or want any of the other different product lines that they sell then get yourself to Mark and Spencer today.
How to use your Mark and Spencer Voucher Code
For those of you who are lucky enough to have been given a voucher or discount coupon for Mark and Spencer, you should head to their online shop to redeem it. Before you do however please take a moment to check that the voucher is valid for whatever product offer you wish to use it on and that the voucher is still within its valid date range. If it is not you will have wasted a lot of time and energy for nothing.
Once at their site, you can use their easy to search tabs at the top of the webpage that allows you to search by category. Using these will help make your search much faster and might just help you find a few things you weren't even thinking about buying too. Once you have found an item or items that you desire to purchase then all your need to do is click the add to basket button. Your item will then be added to your shopping bag.
On the next page, you will see your order summary with your item's picture and quantity written next to it. If you have an additional code then you should enter it into the box under where it says discount code. Once you have entered it then you need to click the 'apply' button next to it you will that see your order total has been updated with the relevant discount amount applied. Now you only need to enter your payment details and your work is done.
| | |
| --- | --- |
| Voucher Codes: | 0 |
| Deals: | 0 |
| Free Shipping: | 0 |
| Total offers: | 0 |
Marks & Spencer Plc
PO Box 3001
Sheffield
S97 3GN
United Kingdom
Stores from same category