Chessington Discount Code UK

5.0
out of 5 stars from 1 votes
Subscribe for VoucherButler Newsletter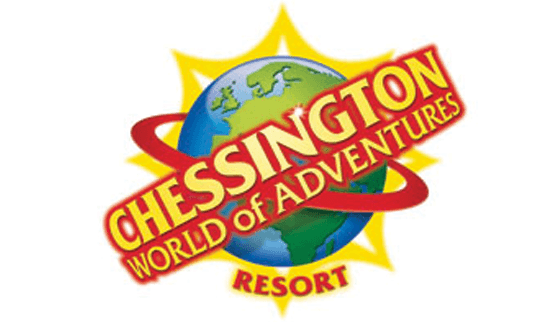 About Chessington Holidays
First opened in 1931, the Zoo was an extremely popular attraction for day tripping Londoners. This popularity caused The Tussauds Group, owner of the famous Madam Tussauds exhibitions, to purchase the Zoo in order to develop it into a theme park. The new theme park opened in June of 1987, as the United Kingdom's first ever themed Theme park. The park's ownership would later be taken over by the Merlin Entertainments Group, who are the current owners and were responsible for a massive development project, which has seen the introduction of many more rides and attractions, as well as the construction of two on site hotels too. Today, there is everything from luxury hotels that are complete with all the best facilities, from restaurants to pools and even spas, to budget hotels that won't cost you a fortune.
The park consists of two main areas, Chessington Zoo and Chessington World of Adventures.
The Zoo has more than 1,000 animals, including gorillas, deer, seals, sea lions and even the extremely rare Sumatran Tiger. The Zoo has 8 main areas, which feature wildlife according to their habitat. Popular areas include Sea Lion Bay, Creepy Cave, Trail of the Kings and the Children's Zoo. The Chessington World of Adventures Theme Park meanwhile has 10 different areas that feature different themes and attractions. Names like Pirate Cove, Forbidden Kingdom, Land of Dragons and Mexicana, all stir up the imagination of what lies within.
Chessington Holidays aim to give you the best, most exciting possible adventure holiday for the best possible price that will stay in your and your families memories as that perfect holiday that you wish had lasted a lifetime.
What you can find at Chessington Holidays
Chessington Holidays offer a selection of different packages to visitors who wish to visit their theme park and zoo as well as stay in their hotels.
The Zoo is a world famous attraction due to its history as well as the 1,000 animals it currently holds. There are so many species here that it is impossible to even begin to list them all, but there are all the usual favourites as well as many endangered species that are not park of rival zoo's such as London Zoo or Chester Zoo's collections. This is truly a fantastic zoo, which has an easy to navigate layout that lets you get up close to the animals.
Chessington World of Adventures is the theme park that offers great activities and adventure rides on a worldly set of cultural themes. There are 10 areas that immerse the visitor in cultures ranging from the Middle East to Central America, as well as historical and fantasy themed zones like Pirates Cove or the Forbidden Kingdom. Other great attractions include: Scorpion Express, Dragon Falls, Rameses Revenge and the scary Vampire areas.
After so much adventure, you will be pleased to know that Chessington Holidays have some superb on site hotels, which range from the sheer luxurious, all the way to the budget friendly ones. So no matter whether you need a hot soak in the pool, or just want to crash on a comfortable bed to relax, Chessington Holidays have everything to guarantee you will have a holiday of a lifetime.
Current Chessington Discount Code, Offers and Deals
Chessington Holidays are currently running 4 main promotions. These offers are in line with rivals like Alton Towers, offering an 'Early Booking Offer', '2 for 1 Offer', '10% Off Go Ape' and a 'Mid Week Stays Offer'.
The Early Booking offer gives customers the chance to save up to 30% off the regular price, for anyone who books before 31 January 2017. The '2nd Day Free' promotion, offers participants the chance to get the 2nd day absolutely free when you book under the set promotion conditions. The '10% Off Go Ape' offer features a 10% Chessington discount when you book the Junior Tree Top Adventure rides during the promotion dates, while the 'Mid Week Stays Offer' gives your whole family the chance to stay in on the Chessington Holiday's on site hotels from the unbelievable price of £169 per family.
How to use your Chessington Discount Code
To take advantage of Chessington Holiday's great package deals then simply visit their website today. Once there, click on the offers section where you will see all their current promotions. Click on the one you desire and you will be guided through the process, including all the optional extras you can choose to personalise your holiday to really make it that holiday you will never forget.
| | |
| --- | --- |
| Voucher Codes: | 0 |
| Deals: | 0 |
| Free Shipping: | 0 |
| Total offers: | 0 |
Chessington World of Adventures is a animal focused theme park, zoo and hotel resort complex, all rolled into one. Located only 19km south of Central London, in Kingston upon Thames, Chessington Holidays Theme Park was once the Chessington Zoo. Use your Chessington discount code and save on your holiday. You can also check for discounts Legoland discount code.
Stores from same category