Daisy Baby Discount Code UK

5.0
out of 5 stars from 2 votes
Subscribe for VoucherButler Newsletter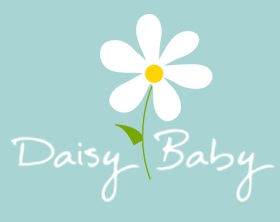 About Daisy Baby Shop
Their company, UK Slings, took off and became an instant hit. So much so that in 2012, Mike and Zoe decided to expand their product range and change the name of the company to Daisy Baby Shop after the child who started it all, Daisy. With this expansion, came yet more success, something which when combined with the companies passion for their products and customer satisfaction has lead to Daisy Baby Shop piling success on success. The company backs up all its products with a 100% satisfaction, or your money back guarantee, meaning that you can be comfortable knowing that no matter what you buy, Daisy Baby Shop promises that you and your baby will be totally happy with it. The company operates an online, web based store, which allows them to keep costs as low as possible, while also delivering your items right to your front door with the least possible trouble to you. Daisy Baby Store also offer a customer feedback and review system for all of their items, something which really helps its customers get the best possible level of information before making their purchase. This takes the form of a star system, which is awarded to each item based on an average of the products customer reviews. You can read all the comments below the item and you will be happy to hear that nearly all their items are scoring feedback in the 4 to 5 start range, which is something that rivals Next and Kids Clothes Ltd cannot boast.
What you can find at Daisy Baby Shop
Daisy Baby Shop offer a vast range of clothing, bedding and other accessories for babies and young children. With more than 2,000 different items in store, specifically aimed at your baby, no matter what you are looking for there is something for you here. All of their products are of the highest possible quality and are certified safe for your child.
Daisy Baby Discount Code, Offers and Deals
Daisy Baby Shop is not currently offering any huge promotional deals, though they are offering a range of discounts on select items from across their store. With some items featuring as much as 50% off their original retail price, there are some great little savings to be found here for those willing to spent the time bargain hunting, though sadly unlike rivals Mothercare and Childs Play Clothing Ltd, there is no direct way to search all their discounted items in one go. Daisy Baby Shop are also offering free delivery on many items too, though although you can't search these all in one go, there are loads of items which feature free delivery.
How to use your Daisy Baby Discount Code
To redeem your Daisy Baby Shop voucher or discount coupon you will need to head to their website and place an order. When you reach their site, you can click on the big banner that says 'Search Now', after which you will be guided to their search page where you can either search by item name or by a range of filter such as Cot Sheets & Bedding, Nursery Accessories or Baby Comforters. Search to find the items you desire, then for more information click the 'Show Details' button just below the product you are interested in. On the next screen you can confirm the quantity, before clicking the 'Add to Basket' button. Once you have all the items you desire then head to the shopping basked page by clicking the 'Checkout' button, which you can find in the top right of the webpage. Once you do, you will be guided through 4 separate pages to compete your order. The first will require your personal details including name, address and email. Once you have completed that page, you will be sent to the second page, which is the 'Order Summary' page. Here you will need to confirm your exact order and delivery options. It is also on this page where you can enter your discount coupon code in the space where it says 'Promotional Code'. After you have done so, click the 'Apply Code' button and your order total will be immediately updated with the relevant discount applied. All you need to do now is to complete your order by heading to the next screen and entering your payment method.
| | |
| --- | --- |
| Voucher Codes: | 0 |
| Deals: | 0 |
| Free Shipping: | 0 |
| Total offers: | 0 |
Daisy Baby Shop was founded back in 2009, by a married couple called Mike and Zoe, who began selling Mei Tai UK baby slings by Palm and Pond. Mike and Zoe had recently discovered these fantastic baby accessories after the birth of their first child, but had had great difficulty in locating a place to buy them. Use your Daisy Baby discount code and save. Check out also for Jojo Maman Bebe discount code on our website.
Daisybabyshop
Unit 11 Bartlett Court
Sea King Road
Lynx Trading Estate
Yeovil
Somerset
BA20 2NZ
United Kingdom
01935 473318
Stores from same category