How much do Dr Martens weight?
Dr. Martens's boots have been for decades an icon for alternative cultures: ska, punk, goth, and grunge scenes have all made it part of their style in one way or another. What started as a symbol of connection with the working class, ended up becoming an everyday accessory to many different styles today, while also just being a preferable choice of shoe for others, due to its famous quality, durability, and simplicity.
While going to shop for one of their boots, one thing that may come to mind is how comfortable their weight is. Work boots today have some features that make them much heavier than the ordinary shoe, such as steel toes, thick soles and heavy-duty leather. However, earlier work boots didn't have all that technology, including Dr. Martens's famous 1460 boots.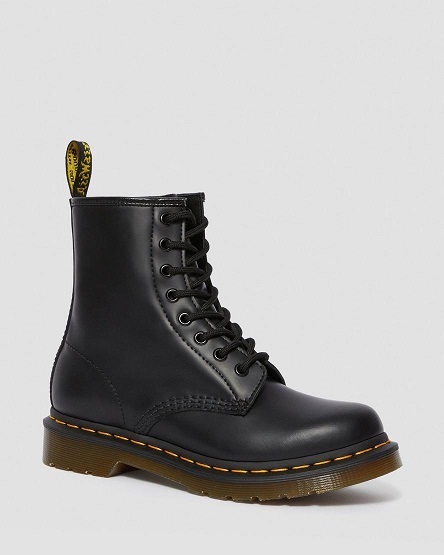 The 1460 today retains that legacy, meaning it is much simpler and, as such, weights much less. So one can ask, how much do Dr Martens weight? So here is the answer, each boot of the pair weighs about 1 lb 9 oz (710 g), but the weight also depends on the boots' size and variation (there is 1460 Work, 1460 Bex, etc.), meaning larger sizes tend to weight a bit more. It may sound like much, but, for comparison, the average lightweight Nike shoes weight about 7.8 oz (220 g). The 1460 weights more than three times as much as the Nike shoes, which means it can take some time to get used to them. As they aren't exactly meant for running, it shouldn't be too much of a problem in daily usage, and after some time you'll get used to it.
If, however, you prefer something simpler and lighter, while also retaining Dr. Martens's style, instead of the 8-eye 1460 and its classic boot style, you can opt for the sleek 3-eye 1461, which looks more like a social shoe (having no shaft), while also retaining the usual Dr. Martens design, and features a thicker sole than its boot counterpart (1 inch platform, 1,5 inch heels). It is still quite heavy, but lighter than its shafted counterpart, weighting 1 lb 3 oz (540 g). The weight also depends on size and variation.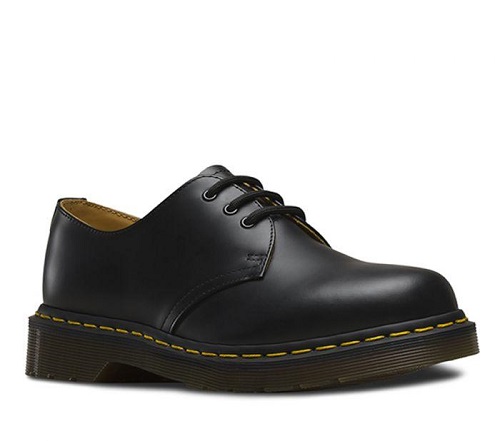 Dr Martens's shoes vary considerably in weight depending on the model. For example, if you're looking for something lighter that is similar to the 1460, you might consider Doc Martens's Newton, which is also 8-eyed and features a shaft, featuring DM's Lite technology. For some heavyweight applications, especially factory work, the company also makes work boots that have the new safety features most work boots currently feature. These can weight up to 2 lb and aren't exactly designed for taking a stroll in park. The 1460 Work SR, for example, weights 1 lb 13 oz. They take some more time to get used to.
Decades passed and Dr. Martens's boots, especially 1460, still retain their classy look, and are part of the style of many subcultures, even today's indie and alternative. They are a must have for everyone that digs the "subversive" look it is associated to, but you have to bear in mind that they aren't the usual sports shoe and it will take some time for you to grow accustomed to using it.
If you intend to buy one of the Dr Martens for yourself from the official website, please don't forget to use a Dr Martens discount code on our website.