What to wear with Doc Martens?
After decades of being part of many counter-culture styles, such as punk, goth, ska, and grunge, Dr. Martens shoes and boots still haven't lost their touch, and now are more popular than ever. While boots are still common in those subcultures, Dr. Martens or not, contemporary scenes such as Indie and Alternative have also adopted Dr. Martens in their various styles, as they retain some of that rebelliousness.
If, however, you are looking to get some Dr. Martens and don't know if they'll fit your style, here are some things that go well with them:
Denim
When in doubt, jeans are a great fit for basically anything, and with Dr. Martens boots it is no exception. Pairing dark jeans along with a lighter-colored polo shirt and brown 1460 can give you the perfect casual-but-formal look to use in more formal social gatherings (such as with coworkers or superiors), or even at work. The boots can almost pass as social shoes, but are distinctive enough to give a fresh look to the outfit.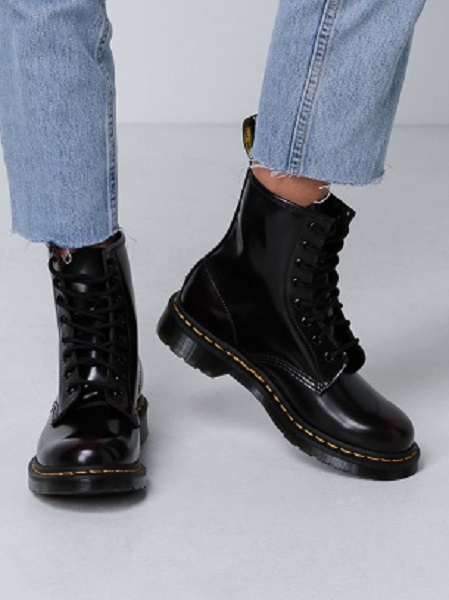 If you are looking for something more "subversive", you can revive the good old grunge look and instead of the polo, wear a T-shirt (or a striped shirt) and a denim vest or jacket. If you're feeling adventurous, you can even try using denim overalls.
Leather
As the shoes are made of leather, naturally they also pair well leather. If, instead of the casual and more usual style described above you prefer something different for daily usage, specially during the winter or in colder countries, you can always go with a black leather jacket or coat, giving off some old-school punk or goth vibes, while still clearly having a modern look.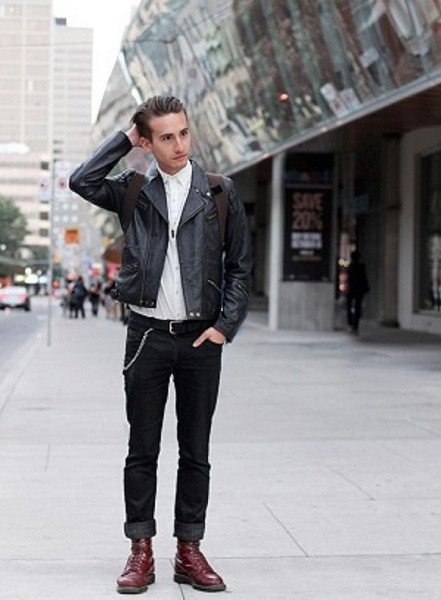 If you are already used to having a darker look, such as already being in the goth scene, DM boots are a must have for everyday use, as they are easier to put on, more comfortable, and more discreet than the usual knee boot.
Contrast
Instead of going for what goes with Dr. Martens, you can also go with what goes against it. Instead of the usual darker, more serious look, you can opt for using lighter-colored, maybe cuter clothes.
For women, this gives a kind of "soft-but-deadly" look, combining a more usual, feminine style with the "combat" vibes that the boots give off.
For men, it gives a "serious-but-rebellious" look, especially if mixing it with lighter-colored formal or business-casual clothing.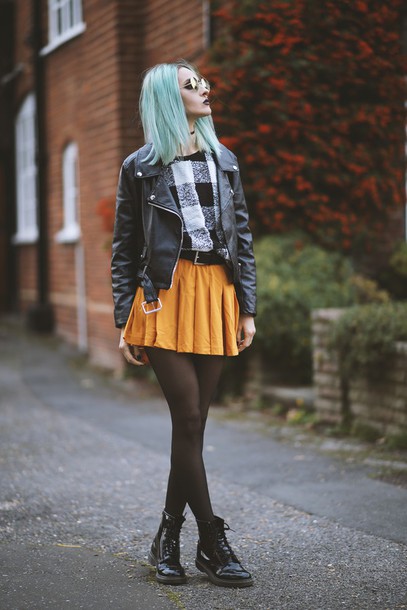 Dr. Martens's footwear is very versatile and can fit to many styles, even today. Be aware though that, no matter what you do, it always gives off that "subversive" look talked about above. It is a characteristic of the shoes themselves, as they deviate from the standard contemporary shoes, and have always done so. If you keep that in mind, and think it makes sense to you and your style (or the style you are looking for), then go ahead and try some of their boots. You will find that they are quite versatile.
If you wish to buy one pairs of Dr. Martens for yourself, then don't to use Dr Martens discount code UK on our website.