Alton Towers Discount Code UK

5.0
out of 5 stars from 1 votes
It's time to share massive giggles, mega thrills and major glee with your family as our Alton Towers Resort Theme Park and selected self-contained accommodation is now open!
Terms & Conditions
https://www.altontowersholidays.com/book-with-confidence.html
The UK's favourite theme park and select accommodation reopens this Easter
Terms & Conditions
Theme park tickets needed to be added on in the booking flow or purchased separately if you wish to visit Alton Towers Theme Park. ● Due to the latest government guidance, only one household will be permitted per lodge for stays between 12th April - 16th May 2021. ● £165 is based on 2 adults & 2 children staying in a Woodland Lodge on 19th-24th, 26th-29th April; 5th, 10th-19th May 2021 ● £88 is based on 2 adults and 2 children staying in a stargazing pod in the Alton Towers Enchanted Village on: 17th, 19th, 23rd, 24th, 25th, 26th, 27th May; 7th, 9th, 10th, 13th, 14th, 16th, 20th, 21st, 22nd, 23rd, 24th, 29th June; 4th, 7th, 11th, 12th, 13th, 15th July. ● Due to the latest government guidance, breakfast included will be a takeaway hot drink and breakfast bap. ● Evening entertainment will be available in line with the latest government guidance. Our entertainment will be available for all Short Breaks guests and will be located outside (weather permitting). ● *Early Ride Time is not available during special events including Scarefest & Fireworks. Theme Park Admission required. ● 1-day Theme Park ticket can be used on either day of your stay (subject to Park opening) – please check our opening times before arrival. ● 2-day Theme Park entry must be used on consecutive days as part of your stay. Offer subject to change and availability. ● Gangsta Granny: The Ride opening date still to be confirmed. ● Our COVID–19 Book with Confidence Guarantee is free and applies to all existing and new bookings for 2021. Full terms and conditions can be found here. ● Cancellation Protection can be added in the booking flow which allows a refund on your stay if you cancel up to 36 hours in advance with Cancellation Protection. Full terms and conditions can be found here.
Subscribe for VoucherButler Newsletter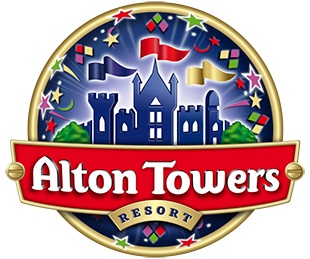 About Alton Towers 
The current site is both a theme park and water park, with the addition of onsite hotels for guest's convenience. The company is owned and operated by Merlin Entertainments Group and now features some world famous rides and attractions, such as Oblivion, Nemesis, Rita, Spinball Whizzer and the all new Galactica. Since its opening in 1980, Alton Towers has expanded its rides list to feature a whopping 9 rollercoaster's, in addition to opening a whole host of other attractions also. By 1996, the company decided to open the Alton Towers Hotelm to allow its guests to stay onsite to an effort to improve their overall experience. So popular was this hotel that in 2003, they decided to build their first themed hotel, The Splash Landings Hotel, which carried a Caribbean theme and features a water park as part of the hotel. In 2015, Alton Towers opened an alternate to the hotels, a set of wood cabin lodges, known as the Enchanted Village. This was complimented by other new facilities, such as the high rope assault course and the fun crazy golf course. Alton Towers has continued its rapid expansion in an aim to offer its customers ever more, more exciting rides to please and scare the sock off of them, meaning that no matter how many times you go, there will always be something for you to explore at Alton Towers.
What you can find at Alton Towers
Alton Towers is a modern theme park and water park with some of the latest and most exciting rides in the world. The park is geared towards both children and adults, with a vast number of rides and other entertainments, some being aimed solely at kids, while other rides such the rollercoaster's being designed for adults and teenagers. These rides are normally operated though a height restriction rule, rather than a strict age basis. Alton Towers features 9 rollercoaster's, the most recent addition, Galactica, is the world's first roller coaster that is themed around virtual reality.
The park hosts a number of theme and concert nights, such as the extremely blood curdling, 'Scarefest' to celebrate Halloween. There is also an end of summer season fireworks display.
The park is open throughout the week, from 10am until 5pm, all year round, though times do change during festival time and holidays, where the park is often open longer hours. For up to date opening times, please head to their website where you can find all the details.
Current Alton Tower Discount Code, Offers and Deals
Alton Towers run a series of mouth watering promotions that will not only have you grabbing for your wallet to take advantage of, but will also help you breathe a sigh of relief the next time you get your monthly statement through.
Firstly they offer a 'Best Price Promise' to anyone who can find exactly the same Alton Towers ticket and accommodation package anywhere else cheaper within 24 hours of confirming your booking with them. Should you book with them and find a cheaper ticket elsewhere; Alton Towers will immediately refund you the difference in price.
Alton Towers also run seasonal promotions that you can find through their website. These offers change quite frequently, so be sure to check the website regularity for the most up to date offers.
The current, exclusive offers they are running are the 'Early Booking Offer' and the '3rd Day Free Offer'.
The Early Booking deal offers people who desire an Alton Towers short break, the chance to save up to 30% off the regular price, for anyone who books before 31 January 2017. The package allows for a 2 days for the price of 1, entry to the theme park as well as an overnight stay in the Alton Towers Hotel. Likewise the '3rd Day Free' promotion, offers participants the chance to get a 3rd day absolutely free when you book to stay 2 nights, at one of the Alton Tower's resort hotels. This is a great little offer that again will save you lots of your hard earned money.
How to use your Alton Tower Discount Code
To use your Alton Towers coupon, simply head to the Alton Towers website and browse the various offers and options you might want to choose. Once you have found a ticket, package or special offer you would like, click on it and fill in the number of people and dates you require to book. If you are booking either a package or a hotel, you will be given a series of optional extras to choose from to personalise your experience. Once you have done that click the 'Book Now' button, which will guide you through to a checkout page. Check the details are correct then proceed to the payment page so you can finalise your booking with a payment.
| | |
| --- | --- |
| Voucher Codes: | 0 |
| Deals: | 2 |
| Free Shipping: | 0 |
| Total offers: | 2 |
Alton Towers is a theme park in Staffordshire, England. In one form or another, the site it now occupies has been opened for entertainment since 1860, though the modern theme park was built as in 1980. Check out Alton Towers discount code and apply at your checkout. Also you may check Legoland discount code.
Stores from same category