English Heritage Discount Code UK

5.0
out of 5 stars from 1 votes
Christmas 2023 Shop Now Available
FREE UK Delivery on orders over £50
Winter Sale | Up to 50% off
Subscribe for VoucherButler Newsletter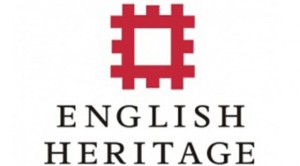 English Heritage 
English Heritage have over 100 quintessentially English properties and 400 historic sites  that attract thousands of visitors each year, and the gift shops aim to offer items that reflect the story, theme and history of each property. The online platform brings all these items together in one convenient place, meaning that you can find just the thing you're after, whether it's a classic or something unique.
English Heritage works directly with designers and suppliers to bring you truly interesting products, but it's not only gifts and souvenirs. Items range from wonderful drinking vessels (often displaying different themes), children's dressing up attire, a rich variety of books, jewellery and even food products such as marmalades and chutney. For the more adventurous there are replica reproductions that reflect England's military past such as swords, daggers, shields, armour and even replica flintlock pistols. For the Home there are stylish throws, rugs and tapestries and for the garden plenty of eye-catching ornaments, accessories and furniture. Whist there is always a wide selection of things on the website, often there are exclusive or limited availability products so don't miss out. Remember you can always keep up to date with English Heritage's monthly e newsletters or you can keep checking our website here for discount codes and promotions. The surprising range of unusual products really is an intriguing shopping experience, and for those looking to save money, you've come to the right place at VoucherButler. With our discount codes you can buy your English Heritage items for a fraction of the cost, saving you money.
English Heritage discount code
Here at VoucherButler, we just love saving you money. That's why we look out for the best deals and bring them to you in one convenient place. With deals coming and going all the time, it's well worth keeping an eye on our page so you don't miss out the latest offers, promotions and downright bargains.
Remember that some of these vouchers may require a minimum spend or will only last for a limited time, so make sure you use them before the expiry date and check the VoucherButler page for updates.
10% off at English Heritage
This one requires a minimum spend of £30.
12 months for the price of 9 on membership (3 months free) - from £30.75 at English Heritage
If you enjoy regular visits to some of the 100 traditional English properties owned by English Heritage, then why not consider becoming a member? Better still, why not have three months membership for free?
10% off Annual and Gift Memberships at English Heritage
Do you know someone who likes their history, going for walks around the grounds of a lovely stately home, or soaking up the grandeur of its galleries and drawing rooms? A gift membership may be just the ticket, quite literally. And with 10% off you can save the money to buy them an ice cream after!
25% or 3 Months with English Heritage discount code
Explore a plethora of history, stretching over 5,000 years in 400 historic places. Save three months off membership at English Heritage, ideal for yourself or a treat. Family deals can apply as well as for individuals.
2 for 1 entry to English Heritage properties
Ideal for a summer stroll or a wintery date, two can go in paying for one with this super code. And if you like it you may want to consider using one of our other voucher codes to become a full member.
Using your English Heritage discount code
Visit the English Heritage web page. All you need to do is follow these simple, easy to follow instructions and you'll be saving money before you can recall which King carried out the Crusades!
1) Head to the English Heritage website. Take your time to peruse the enchanting items available.
2) Add the items to the shopping basket, careful to select the right quantity and colour (if you have the option).
3) At the checkout, select your delivery address and look out for the 'Add voucher' option and move your cursor into the text field.
4) Enter the voucher code you have discovered from VoucherButler and paste or copy it into the text field.
5) Your page should refresh and your balance will update with the voucher's discount and voila! You're ready to enter your payment details and checkout, more money saved!
| | |
| --- | --- |
| Voucher Codes: | 0 |
| Deals: | 4 |
| Free Shipping: | 0 |
| Total offers: | 4 |
With a slogan of Step into England's story, you can certainly find a reflection of all things English amidst the thousands of products for sale on the English Heritage Website. Use your English Heritage discount code at the checkout.
Stores from same category