Flowercard Discount Code UK

3.8
out of 5 stars from 17 votes
Use code ***** at checkout for free tracked delivery on all orders, worth £6.50
Terms & Conditions
Use code ***** at checkout for free tracked delivery on all orders, worth £6.50
Use code ***** at checkout for free tracked delivery on all orders, worth £6.50
Terms & Conditions
Use code ***** at checkout for free tracked delivery on all orders, worth £6.50
Use code POSTFREE at checkout for free tracked delivery on all orders, worth £6.50
Terms & Conditions
Use code POSTFREE at checkout for free tracked delivery on all orders, worth £6.50
£10 off Orders Over £60 at Flowercard
Terms & Conditions
Some exclusion may apply. Limited time offer.
Save 15% on a beautiful Flowercard!
Terms & Conditions
standard flowercard T&C's
Save 10% on a beautiful Flowercard!
Terms & Conditions
Standard Flowercard T&Cs
Allows the user to receive a 10% discount on their Flowercard order
Terms & Conditions
Standard Flowercard Affiliate T&Cs
Subscribe for VoucherButler Newsletter
Expired Voucher Codes
Use code ***** for free P&P worth £6.50. For all products, excluding the christmas range
Terms & Conditions
Use code ***** at checkout for free shipping worth £6.50. Begins Thursday 23rd November & ends Monday 27th at midnight. For all products, excluding the Christmas range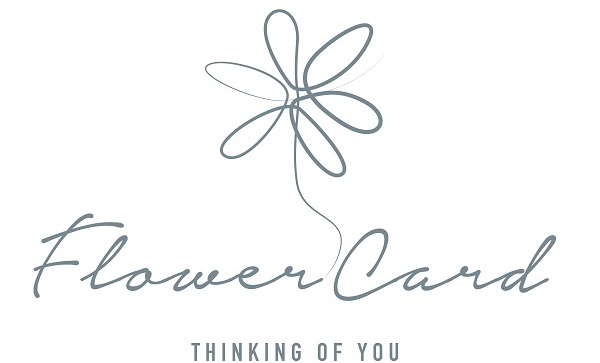 Flowercard
Let's face it, cards are getting a bit old hat and frankly boring. People own them, nod and say "that's nice" and it all goes in the bin and forgotten about, perhaps after a few days on the mantelpiece. So why not change it up a gear and do something surprising that will really get people's attention. That's where people like Flowercard come in. You will no doubt already be familiar with a lot of online gift companies such as florists like eflorist discount code, Bunches discount code, Arena flowers discount code, and Buy a Gift discount code, which offer some great ideas, particularly if you're thinking about flowers or chocolates. But what about Flowercard? Well, they've been doing it since 2000 and they are a bit different, and as their name suggests, they have some really innovative ideas that combine the beauty of flowers with the messaging of cards to create a truly unique gift. Fresh flowers, grown in the Channel Island of Guernsey (famous for its blooms) are sent inside beautiful artist designed cards to truly delight the recipient. Chocolate boxes in pretty keepsake tins, flower and plant presents that grow, vegetable trugs and even your more typical selection of bouquets are all the type of thing you will find on the Flowercard website.
There's always something seasonal on offer, whether it's winter gifts that evoke Christmas or summer gifts that display the glorious colours of everyone's favourite season! The selection of cards cover a variety of styles such as poetic, floral, contemporary amongst others, so you're likely to find something that suits your intended recipient down to a tee. If you are shopping in a hurry, or just want some inspiration, then we recommend checking out the "top 20" section to give a flavor of the most popular Flowercard items. Customer service is brilliant, with the 100% water tight guarantee and if you're not happy with your purchase you get your money back – no questions asked.
Here, your good friends at Voucher Butler are always looking to fix you up with the most awesome deals and bargains. New products and offers arrive all the time, so don't miss out on our great vouchers, promotional know how and advice by keeping an eye on the Voucher Butler. It's all automatically updated thanks to our tech whizzes, so remember to keep checking!
Flowercard Discount Code Offerings
Please note that some of the discount codes have an expiry date and some may ask you to spend a minimum amount before they become valid.
15% off orders with Flowercard discount code
Who doesn't love a discount? Grab fifteen per cent off your order with this discount code. Please apply the code at the checkout to redeem.
10% off First Orders
Enjoy an excellent ten per cent if you're a new comer, use this code at the checkout to redeem.
10% off Kilner Jar orders with Flowercard discount code
It's Jar tastic…. Enjoy ten per cent saving with this code that you need to enter at the checkout. Ideal for a gift!
Letterbox flowers from just £12
Twelve quid gets some superb letterbox flowers for that special somewhere, this deal is available automatically on the site.
Delivery for £5
Get your item delivered for just a fiver. This is automatically accounted for at the checkout.
Using your Flowercard Discount Code
The Flowercard website is easy to use and once you've picked your items, applying your voucher codes is simple. All you need to do is follow these easy to follow instructions and you'll be soon be saving money!
1) Head to the Flowercard website. Have a good nose around at the brilliant range of products until you find what you're after.
2) Add the items you want to the shopping basket.
3) At the checkout, select your delivery address and look out for the 'Add voucher' option and move your cursor into the text field.
4) Some deals apply automatically at the checkout, so check the deal has been added. However, if you need to enter a coupon, simply enter the voucher code you have discovered from Voucher Butler and paste or copy it into the text field.
5) Your page should refresh and your balance will update with the voucher's discount and voila! Just enter your payment details and checkout! You're done!
| | |
| --- | --- |
| Voucher Codes: | 7 |
| Deals: | 0 |
| Free Shipping: | 0 |
| Total offers: | 7 |
Sometimes you want to do more to send a message, that you love someone, that you are grateful for something and want to say thank you, that you want to convey your condolences or to show you are thinking of them on their birthday. Find best Flowercard discount code listed at VoucherButler. Checkout also for Serenata discount code too.
Flowercard
PO Box 3000
Southampton
SO14 0ZW
United Kingdom
0844 482 4422
Stores from same category