Pong Cheese Voucher Codes UK

5.0
out of 5 stars from 1 votes
10% off New Cheeses this September
Subscribe for VoucherButler Newsletter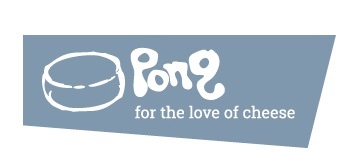 About Pong Cheese
Such is the passion of expertise of the founding members that they have literally scoured every corner of Europe for the best cheese to stock their online store. The company was created to bring the best cheeses to the UK consumer and to offer them an unparalleled choice that rivals like Tesco, Fine Cheese and Amazon simply couldn't match.
The company has built up a substantial relationship with both large scale cheese retailers across Europe as well as with a number of local producers that means that not only is its product range hugely diverse but it also stocks many kinds of cheese that are simply not available anywhere else.
What you can find at Pong Cheese
Pong Cheese sell a huge range of fine cheeses that come from all across Europe. Though the largest part of their range is obviously from France and The United Kingdom they have cheeses from Germany, Spain and Eastern European countries like Poland.
If you love cheese and have always dreamed of being able to taste the finest of what Europe and the World have to offer then its time to head to Pong Cheese and start shopping.
Current Pong Cheese Discounts, Offers and Deals
Ping Cheese offer some really superb all year round promotions and discounted cheese deals. If you are a cheese loving bargain hunter then you really have come to the right place.
To start saving with them right away it is a good idea to sign up to their free promotional discounts and special offers newsletter so that they can keep you abreast of all their latest special offers. Sign up is free and only takes a second or two and for your troubles, the good people at Pong Cheese will give you an incredible 10% off your first order with them.
The company is also giving free delivery on orders over £25 so now more people than ever can save with them.
There are simply too many current promotions to name but some of the really appealing ones include the 10% off their Easter range of cheese and a further 10% off their Mother Day cheese collections now too.
They have a superb range of Irish cheese from only £4, French cheese from £5 and Spanish cheese from £6 that will whet anyone's appetite. You can also grab some delicious hard cheese from just £5 and some really nice cheese biscuits from £3 right now too.
With so many great bargains to be had, there has never been a better time to start buying some of Pong Cheese's delicious cheese.
How to use your Pong Cheese Voucher Code
If you are lucky enough to have a Pong Cheese discount voucher or coupon code then you will need to head to their online store to redeem its discount.
Before you do you should take care to make sure that the voucher is within its valid date range and also is relevant to the cheese products that you wish to purchase. After you have done this, you are ready to head to their online store and start shopping.
When you find what you are after, you will need to add these items to your shopping basket. To do this, use their drop down menus to confirm any options that come with the product you desire.
After you have done this, click the 'Add to Basket'  button that is below to the items description and you will then see an order summary appear where you will need to confirm the quantity before continuing.
It is on this page where you will need to enter your discount code to get your discount applied.
Look for the box that says 'Discount Code' which will be below the product listings.  Enter your code here and click the 'Apply' button next to the box. When you do the page will automatically update your order total with the relevant discount applied.
If you are ready to checkout then you may now proceed to pay for your order and just sit back and let Pong Cheese do the rest.
| | |
| --- | --- |
| Voucher Codes: | 3 |
| Deals: | 1 |
| Free Shipping: | 0 |
| Total offers: | 4 |
If you love cheese then you will love Pong Cheese. The company is one of the fastest up and coming online cheese retailers in the United Kingdom today. As the name suggests the company s aimed at and run by fanatics who simply cannot get enough of all things cheese.
Pong Cheese
Unit 4
Challeymead Business Park
Melksham
Wiltshire
SN12 8BU
United Kingdom
+44 (0) 844 74 53 065
Stores from same category