Sarah Raven Discount Codes UK

5.0
out of 5 stars from 1 votes
Subscribe for VoucherButler Newsletter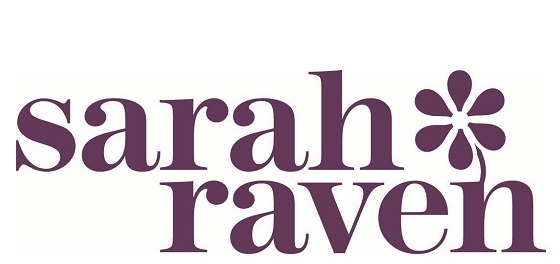 About Sarah Raven
By presenting practical cooking, flower arranging, growing and gardening courses, Sarah inspires others with this knowledge. Her appeal is confirmed by her popularity. She is an author of various high-class publications and newspapers. One of her masterpiece includes The Daily Telegraph, Country Living, Gardens Illustrated, Gardener's World Magazine, The English Garden magazine as well as Sainsbury's Magazine. Sarah is also a BBC Gardener's World presenter too.
The company Sarah Ravens Kitchen & Garden was established in 2008, selling the very best of the plants she grows in Perch Hill. The company pride itself on the quality of its products, and the widest selection range of seeds, seedlings, plants, and gardening and floristry kits.
You can find many online stores for Home & Garden like AO.com, Dunelm, Laura Ashley, Bensons for beds, M&S, and much more but Sarah Ravens Kitchen & Garden is the best among the rest.
What Can You Find at Sarah Raven
At Sarah Ravens Kitchen & Garden you can find a wide variety of flowers, vegetable and fruit selection. You can buy beautiful tulips, fantastic alliums and even perennials for your autumn planting. You will also find home-grown veg and fruit seeds. With every order, comes with a free instruction booklet too. Everything that Sarah Raven sells goes through a selection process and is proven and tested by Sarah herself in her very own garden in Sussex at Perch Hill. You can also purchase her collection of gardening kits to upgrade the look of your garden. Sarah Raven is not only about gardening, you can also enjoy its' widest collection of home & lifestyle products. You can buy beautiful tableware for your home, vases for stunning displays, plant stands to display your pots and even giant shopping and storage bags. All these you can find at Sarah Raven's official website.
Current Sarah Raven Discount Code and Deals
Enjoy latest promotional discount and special offers of up to 50% selected items at Sarah Raven. To receive exclusive offers such as 10% off, simply sign up to receive emails from Sarah Raven regarding monthly gardening jobs, videos, recipes, and all sorts of other tips and advice from Sarah and her team.
At Sarah Raven, you can find the best and the most reliable collections of flower seeds, flower plants and flower bulb collections from A-Z. Starting at £3.25, you can buy Essential Cosmos Collection, Deep Zinnia Collection for just £4.95, and for £29.50, you can get an excellent Cutting Patch Seed Collection. Take advantage of its seeds special offers for £3.25 Ammi & Centaurea cyanus 'Blue Boy', £8.95 for the great Essential Tomato Seed Collection and much more.
It has some of the tastiest and most productive varieties of vegetable seed collection at amazing prices. Save 30% off from The Best Tomato and Basil Seed Collection, priced at £10.15 only. Enjoy Year Round Vegetable Seed Collection for just £41.95 and Really Good Organic Salad Seed Collection for £12.95.
You can't enjoy gardening if you do not have the essential kit. At Sarah Raven, you can find biggest collections of gardening kits, which include Sowing and Growing Kits, Bulb Planting Kits, Plant Protection & Pests kits and much more. Starting at £4.87, you can get Bulb Planting trays, and now save money with 30% off Propagator Sets from just £4.87.
Be inspired by Sarah Raven's inside and out collections for Home & Lifestyle. Relax at your home with Huge Battery Pillar Candles, priced at £34.95, or from Large Light Lantern, priced at £44.95. At the discounted price of £19.95, you can display a beautiful pot holder outside your house. Relax at rocking deck chair for £79.95 or even a fun tractor seat for £99.95.
For a special occasion, grab exclusive gift sets and unique ideas perfect for your friends and family. Available as bulbs or gift set, you can buy Tulips for Two Months Collection for £11.95 and a superb Vintage Silk Tulip Collect for the same price.
You can also check out its latest bargains on sale throughout the year on its official website. From 30% off Agapanthus 'Navy Blue' of £7.95 up to 50% off of Lantern Light Garland at the discounted price of £34.97.
Sales run for a limited period only. Visit Sarah Raven official website and fulfill your passion to make your home beautiful and relaxing inside and out.
How to Use Sarah Raven Discount Code
It is really quick and easy to use a discount code. By browsing Home & Garden sub categories, you can narrow your search that might help you look for your desired item. Click on the adjacent green button once you found an offer you'd like to checkout. Once it opens your Sarah Raven discount code, you can copy it. You will be taken to the retailer website when you click that green button again. Add your desired items to the basket and shop until your heart is content. When you have finished shopping, simply look for the promotional code box. Once you can't find it, enter your discount voucher code then click apply. Finally, enter your shipping address and payment details then place your order. Enjoy shopping!
| | |
| --- | --- |
| Voucher Codes: | 0 |
| Deals: | 0 |
| Free Shipping: | 0 |
| Total offers: | 0 |
One of the Britain's favorite gardeners, authors and television presenters is Sarah Raven. She is an expert when it comes to gardening. She knows how to both grow food and to cook it. Apply your Sarah Raven discount code at the checkout and save.
Sarah Raven's Kitchen & Garden Limited
1 Woodstock court
Blenheim Road
Marlborough
SN8 4AN
United Kingdom
Stores from same category