The Gas Superstore Discount Code & Promo Code

5.0
out of 5 stars from 1 votes
Subscribe for VoucherButler Newsletter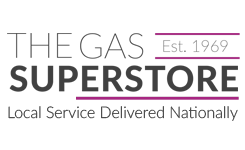 About The Gas Superstore
The Gas Superstore first opened its doors way back in 1969. A family run business, it was founded by the current Managing Director's father, a gentleman by the name of Ramond Fenn, with the aim of providing the local community with a range of repair services to kitchen appliances along with a resale service. This focus on providing an essential service and good selection of appliances to their local community, along with great customer service saw the company growing in both reputation and size. Year after year it expanded in the area of Leicester and Leicestershire and in the 2000's moved into the house fire market after buying a website called shop4fires.com. Quickly they became the UK's No. 1 online fire sales website. This acquisition and the success of The Gas Superstore business saw their business model shift from a local sales driven company into a nationwide online retailer. In 2005, the company invested heavily in a 10,000 sq foot warehouse, which to give you some idea of their expansion, they had outgrown in less than a decade and then were expanding even further. By 2016, they had undergone a further 2 expansions and now stock a record number of items that has helped see their monthly turnover surpass the £1 million mark.
What you can find at Gas Superstore
The Gas Superstore supply a vast range of kitchen, heating and other household appliances. In fact they keep over £1 million worth of stock in their brand new warehouse, which not only means a huge selection, but also helps them to reduce their delivery times. So if you need to replace a stove, dishwasher, fireplace, BBQ or anything else then The Gas Superstore is where you should be heading.
Current The Gas Superstore discounts, offers and deals
The Gas Superstore is literally jam packed with great discounts and on sale items.
Firstly, they offer a price match guarantee, meaning that should you be able to find the identical item cheaper elsewhere on the internet then they will match the price immediately. So simply put, there is no way you are going to buy an item anywhere cheaper than here.
Should you buy any Samsung appliance, then they are now offering a free 5 year warenttee for your peace of mind. Likewise, they are offering free 5 yerar warentees on selected Bloomberg products purchased from now until the end of June 2017.
If getting items thrown in for free is your thing then there are a great set of offers that will get you some handy freebies with your purchase. Get a free Bosch pan set, worth £110, with selected Bosch items, or a free Siemens pan set, with selected Siemens items.
Equally rewarding is the 6 months free supply of Fairy Platinum liquid when you buy selected Hotpoint appliances, meaning you wont have an excuse to be dirty for at least 6 months.
They are running an up to £150 cashback on selected Bosch appliances like the I-DOS washing machine, while also throwing in Finish washing tablets too. If you have an old Neff appliance then you can trade it in and get up to £100 off a new model. Or how about their free Virgin wines gift set? You will receive 6 totally free bottles of wine worth over £70 if you purchase a 30 cm or up CDA wine cooler, or should you only want a smaller one, 3 bottles of wine worth over £40 when you purchase a 15 cm wine cooler. As if that wasn't enough, The Gas Superstore will also throw in a £50 voucher for your next Virgin Wines order totally free too! So with so many fantastic offers head to The Gas Superstore's website today.
Also you can find following amazing The Gas Superstore discount codes and deals at Voucher Butler:
10% off Selected Items at The Gas Superstore
10% off Raymond Blanc Pans at The Gas Superstore
£100 off 6 or More Items at The Gas Superstore
£55 off Selected Items at The Gas Superstore
How to use your The Gas Superstore voucher code
If you have received a voucher, it is now easy to redeem it on the The Gas Superstore online store when you make your purchase. Provided the voucher is still inside its valid date period, then search through their online store adding the items you want by clicking the 'add to basket' button. When you have all your items, proceed to the shopping cart by clicking the shopping cart icon in the top right corner. Here you can see your items you wish to purchase listed with the total quantity and cost. Simply enter your voucher code in the coupon box and your discount will be applied to your order total. Once this is the case you can pay for pay for your items and sit back and await delivery.
| | |
| --- | --- |
| Voucher Codes: | 0 |
| Deals: | 0 |
| Free Shipping: | 0 |
| Total offers: | 0 |
The Gas Superstore,
64-72 Hinckley Road,
Leicester, LE3 0RD
Phone: 0116 3666 850
Email: sales@thegassuperstore.co.uk
Stores from same category