Weekend Offender Discount Code UK

5.0
out of 5 stars from 1 votes
All active Weekend Offender discount codes
Weekend Offender: FREE SOCKS With Orders Over £70
Weekend Offender: Up to 40% off for limited time only, offer valid till stocks last
Subscribe for VoucherButler Newsletter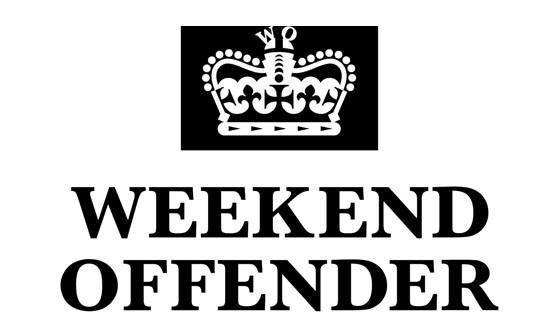 About Weekend Offender
Giving particular detail to creativity of its designs, Weekend Offender has become one of the most famous fashion collective companies in the industry. Each product is inspired by different range of subcultures so offers something unique.
The clothing line is one of the biggest parts of the fashion industry. Weekend Offender has established its name as a true clothing expert. Boohoo, Topshop, and Debenhams are just one of Weekend Offender's competitive rivals.
What You Can Find at Weekend Offender
You can find latest arrivals of a high-quality brand of coats & jackets, knitwear, hoodies & sweats, track tops & bottoms, shirts and much more clothing items. Find seasonal collections like Autumn/Winter and Spring/Summer to complete your wardrobe. Feel great and comfortable with its classic T-shirts collections on unique printing. Be stylish with its limited editions of printed football shirt or sweat shirts. With different designs, Weekend Offender also stocks the biggest collection of bucket hats. If you want to look simple but cool, choose one of its city series selection and you might find one of your favorite Tees.
Current Weekend Offender Discount Code and Deals
There are massive range of discounts that Weekend Offender have to offer. If you are a Facebook fan, you can simply like Weekend Offender page and you will find wide arrays of promotional deals and offers.
Take advantage of Weekend Offender's discount codes to buy shirts, sweaters and many more fantastic items. You can grab up to 85% off items from its' online outlet store. From £10.00 only, you can look smart with Roding Syrah's polo with a woven printed collar and chest pocket. Wear slim fit printed joggers from Brooklyn Mercury are available for just £10.00.
Purchase sweats and hoodies of up to 65% off the RRP. Grab different types of hoodies like the Sleeve Pocket Zip-Up Hoody from Hall Uniform from just £70.00. Hooded Sweat Top are now £80.00, while Classic sweat with prison print are as low as £55.00.
Collect different high-quality coats and jackets from Weekend Offender. Save up to 65% you can buy Men's coats and jackets from famous brands. You can grab a Hoskins Navy lite-shell sports hybrid jacket for £100 and for a £120 Dreyfuss Garnet special jacket.
For a great reduction in price, you can order the latest collections of graphic tees with up to 25% off  Wear Away Days Navy's intercity 125 printed tee from just £25.00. Update your style with Weekend Offender's jeans for as low as £45.50. Buy a new style of denim back pocket detail from Tapered-Fit Sun Bleach from only £49.00.
Save more for less with its Summer Sale currently on its online store. Grab a bomber metallic jacket from Singapore Sling Ochre, discounted from £120 to just £96. For the sports lover, buy a sports track top from Farnell Chilli for just £52.00. Also, enjoy much savings of £44.00 off the original price of front pocket shorts from Rossini Navy.
Weekend Offender's collection may not be complete without its wide arrays of branded Accessories. Other great prices include; £50 for an iPad Case Fiesta, £12.50 for a Bucket Hat Navy/Doves, and a £25 Backpack Handle Navy. With these and so many more great offers, you can definitely get a great new looks today. All these fantastic items are on limited time and specific promotional rates, so don't miss it.
How to Use Weekend Offender Discount Code
To redeem your discount voucher codes simply go to Weekend Offender's website and click on your desired item or items to purchase. On the summary of order, you can select your preferred size and you can update the quantity of it. After that, you will know if your Weekender Offender discount code is valid or not if the subtotal will reflect the applied discount code. Then you can hit on checkout to proceed with the next step. Once you click on it, you will be taken to a page where you can enter your delivery and shipping information. Review everything first and proceed to the next step which is to enter your payment details. You can actually pay via PayPal or normal credit card or debit card. When you have double check everything, simply click on the button that will make you place an order successfully. Collect now these innovative collections and feel great every time you wear it!
| | |
| --- | --- |
| Voucher Codes: | 1 |
| Deals: | 1 |
| Free Shipping: | 0 |
| Total offers: | 2 |
In 2004, Rhydian Powell and Sam Jones founded and established Weekend Offender as one of the best online shops for collective fashion. They were two creative individuals that shared one goal. The success of this company was made possible with the help of the store owners and its agents. The two also hired a very creative and talented graphic designer to create astounding visuals in its products to make the people shop clothes from them. Use one of the Weekend Offender discount code here and save. You maybe interested also in Tower London discount code too.
Eighty8 ltd
Unit 12
Parker Centre
Mansfield Road
Derby
DE21 4SZ
United Kingdom
+44 (0) 133 23 42 068
Stores from same category