Xtra-vision Voucher Code & Discount Code

5.0
out of 5 stars from 1 votes
Subscribe for VoucherButler Newsletter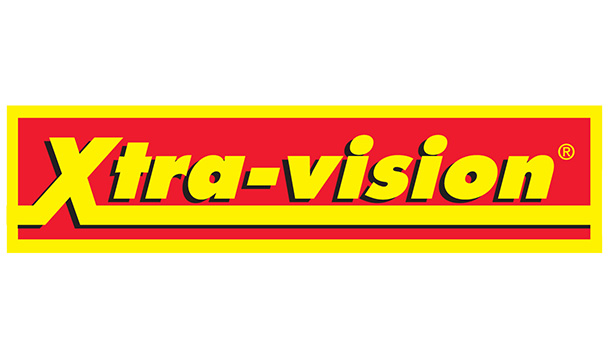 Xtra-Vision 
Looking for the best selection of movies and music on the web? Xtra-Vision is where it's at for the latest DVDs, CDs, Bu-Rays, Games and more. Established way back in 1979, Xtra-Vision is a well-established business that has been at the forefront of DVD rental for generations. Now with a focus on its online rental business Xtra-Vision continues to provide excellent entertainment with added value and convenience. Xtra-Vision is here to delight you with their extensive range of Hollywood blockbusters and bestselling boxsets. By offering a wide selection of video games and movies, you'll be sure to find something to keep the whole family entertained. The Xtra-Vision Bestsellers list features exciting new releases as well as special editions and all your favourite TV series. For music lovers the wide selection of headphones will be sure to have you grooving in your chair including Beats, iFrogz, Sennheiser, Skullcandy, Sony and more.  Having some friends round? Your music is bound to sound better through some quality speakers, so check out our impressive range of speakers today. The electronics section of the online store also features tablets, phones and turntables for the aspiring DJ or home mixer. Xtra-Vision also sells Vinyl, so you won't need to resort to using your turntable as a classy canapé display. The latest games are as available as the old classics, offered to you on PS3 and PS4, as well as the Xbox One and Xbox 360.
With sale deals and offers you can be sure to find some good deals on the Xtra-Vision website. But for those who are first in line for freebies, discounts and bargains remember to check out VoucherButler first so that you're not paying over the odds. Find those coupon codes that could save you even more. 
Xtra-Vision voucher code types
VoucherButler are always looking for ways to save you money, whether it's bringing you the hottest new film releases, games and technology or finding that special someone the perfect gift. Come to us and see for the mega bargains and you can be saving even more off your purchases.
Please note that some of the vouchers listed below require a minimum spend, or have an expiry data. Keep an eye on our the latest coupons and discount codes so you don't miss out.
£5 off a £50 spend
Lovely, lovely, some might say 10% others say it's a fiver, either way it's money back in your pocket, so damn the maths, let's go save some dosh!
£1 off top titles
Top titles always carry the biggest price tags, so unless you want to wait a couple of years for the price to drop the best way to save a bit of the cost is with this little nipper of a coupon that saves you a quid.
Extra 15% off movies and music
Feel the beat? That sound is the tune of a cool 15% off movies and music, so nod your head, feel it deep…or don't. Save the money on movies instead and get comfy. Totally up to you, music, movies, I like both so you choose.
10% off promo code
Yes your lordship, let VoucherButler sedately bow and offer you 10% on our silver tray of savings?
Using your Vouchers 
Xtra-Vision website is straight into your face with the best and latest movies, games and whatnot, so if you're into something new you're bound to find it straight away. Searching by text field or by category means it's easy peasy to either have a browse or search for that specific thing.  If only picking the thing was as much fun as saving money at the end!
Using your VoucherButler codes is simple, so let us walk you through it. Just follow these straightforward steps and you'll be saving money before you can say Holy Guacamole Batman!
1) Firstly head to the Xtra-Vision website. Clap your hands together and whoop at the awesome titles, games and movies on offer. Browse, mooch or saunter your way through until you find something that takes your fancy.
2) Pick the items or gifts you're interested in and simply add them to your shopping basket.
3) Go to the checkout, entering the relevant delivery information and contact info and look out for the 'Add voucher' section.
4) Now just enter that wonderful voucher code you have discovered from VoucherButler and paste or copy it into the text field.
5) The page should refresh, displaying your new balance and voila! You're ready to checkout. Get out the popcorn or flex those gaming fingers and put a couple of cold ones in the fridge; it's going to be a good night.
| | |
| --- | --- |
| Voucher Codes: | 0 |
| Deals: | 0 |
| Free Shipping: | 0 |
| Total offers: | 0 |
Xtra-vision
Greenhills Road
Tallaght
Dublin 24
Republic of Ireland
Email : help@xtra-vision.co.uk
Call : 020 3764 0686
Stores from same category