Bags ETC Discount Codes UK

5.0
out of 5 stars from 1 votes
Subscribe for VoucherButler Newsletter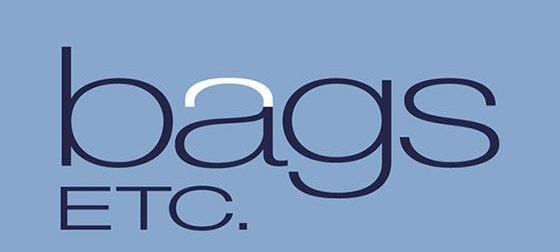 About Bags Etc
Though not the most famous household name store, the company is quickly building on its reputation for quality and excellence to turn more and more British consumers into loyal customers. All of their bags are the latest styles and fashions and are made using the latest production techniques and technology.
What you can find at Bags Etc
The company sells a vast selection of top quality handbags, luggage, and travel accessories at the lowest possible prices. All of their bags are the latest fashion and come in a huge range of styles to suit all tastes. Because of this, they have a really wide customer base that ranges from teenagers to middle-aged women. Their bag range also encompasses everything from the budget friendly bag to the top of the range alternative.
Current Bags Etc Discounts, Offers, and Deals
Bags Etc have some spectacular discounts that run throughout the year. As with rival stores, these offers frequently change so you will need to keep up to date by visiting their site regularly. Since offers come and go relatively quickly, you should try to snap up bargains as soon as you can to make sure that you don't miss any.
So far as the current promotions go they are offering up to 70% off their new season styles collection which is a discount that you think couldn't get any better until you discover that they are offering an extra 20% off those prices now too. This is simply an unbeatable discount and though only available on select items is simply too good to miss.
They are offering a further 40% off selected items that come from across their store and a further 30% off another selection of products that make it seem like their entire stock has discounts applied.
There is a great 2 for 1 offer on orders running now too though the selection here is a little limited.
So far as individual categories go then if you are interested in getting a new suitcase then you can get up to 85% off their suitcases and to protect your hands while carrying it a further up to 80% off leather gloves. For those travelers out there you can also now take advantage of their up to 81% off cabin bags offer while those of you who are looking for a new laptop bag with up to 83% off.
For all those fashionable ladies out there you can now get up to 81% off the latest fashion handbags that quite honestly are simply out of this world.
There are loads of other great offers running right now so if you want to find out more you should head to their site immediately to check them out. One thing is for sure that with free next day delivery on all orders no matter what you order you will be guaranteed to save right now at Bags Etc.
How to use your Bags Etc Voucher Code
Now that you have your Bags Etc discount voucher code you will need to go to their online store to redeem it by purchasing on of their great products. Once on their start searching for whatever item or items you desire by using their easy to search categories. After have found and an item you should click the add to bag button. You will then be sent to the shopping basket where you can see your order summary and total.
On this screen you will need to double check your order, confirming both the items and quality before scrolling over the screen until you find the discount coupon box. It is here that you will need to enter your coupon code in order to get your discount. After you click the apply button next to it you should see your whole order total update with the discount applied. If you do not then there is the chance that your voucher is either out of date or has expired. If this is the case you will need to either try another code or pay the full price.
| | |
| --- | --- |
| Voucher Codes: | 0 |
| Deals: | 0 |
| Free Shipping: | 0 |
| Total offers: | 0 |
Bags ETC as the name might suggest is specialist bag retailer that sells an enormous range of bags and accessories. They sell their products through their 76 high street stores and their online store which allows them to access customers throughout the United Kingdom who live in such remote areas that they would otherwise not even be able to buy bags in a local store.
Bags ETC LTD
Riverside House
River Way
Harlow
Essex
CM20 2DW
United Kingdom
Ph: 01279 408 440
Email: support@bagsetc.co.uk
Website: www.bagsetc.co.uk
Stores from same category