Co-op Electrical Discount Code UK

5.0
out of 5 stars from 1 votes
Subscribe for VoucherButler Newsletter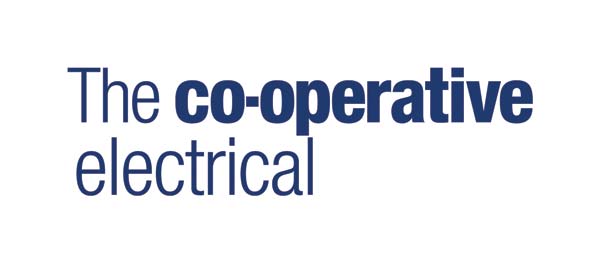 About The Co-operative Electrical
The Co-op is active in a number of different business areas including food, financial services, insurance, legal services, electrical retail and even funeral care. The Co-op has over 70,000 employees across the UK, in more than 4,500 different locations. Their headquarters are in Manchester, though all of its active members have an input into its business strategy. The Co-op group places ethics at the very heart of its business model and has been a leading innovator in marketing and promoting such models as the fair trade system, animal welfare and even the push for renewable and sustainable energy projects. In 2002, the Co-op won the Delaware's 2002 Shell Award for Sustainable Development for its use of Fairtrade goods, while in 2007 it won a Queen's Award for Enterprise in the Sustainable Development category, which was a recognition of its ethical business approach, specifically on its industry leading approach towards fair trade and the environment. The Co-op is truly a customer lead company, which owes its award winning success to its care for its customers, both in terms of the quality and price of the products they are getting, but also ethically in wider terms of the impact we as a people are making on the planet and the future generations.
The Co-Operative Electrical shop follows its parent companies winning strategy of offering a wide range of high quality products at a very compensative prices. As a result they only stock the most reputable brands with the highest reputation for build quality and overall customer satisfaction. Despite this they still over a great range of items within each desired category and currently run some great money saving discounts as something little extra to entice you in.
What you can find at Co-operative Electrical shop
The Co-operative Electrical Shop stock a vast array of household electrical items for all your home needs. Their main search categories include Household Appliances, Small Appliances, Floor care, TV, DVD & Blu-ray, Computing, Gaming, Audio & Hi-fi and Phones. Within all these sections you can find literally anything you need in terms of electronics for your everyday home life. From built in hobs, ovens, cookers and even wine racks to microwaves, refrigerators, dishwashers and washing machines. Coffee machines, toasters, food mixers to electric blankets and computers. TV's, Hi-fi systems, DVD players to the latest PlayStation, they have it all.
Current Co-op Electircal discount code, offers and deals
The Co-Operative Electrical shop offers a great number of superb discounts on a vast range of goods in its store. It is impossible not to bag a decent discount when buying a few items because there are so many great little bargains to be had.
Their current £200 cashback offer when buying any one of their Leisure Range Cooker's is simply too good to miss. Not only are these some wonderfully designed and elegant cookers, but with that much of an incentive you might find yourself buying one when you don't even really want one.
The Co-operative Electrical shop is also currently offering up to £150 cashback on selected Bosch items too, but hurry as the offer ends in December. Trade in your old Neff appliance and receive £100 off a replacement Neff product, or bag another £100 cashback when you buy selected AEG appliances.
Another great reason to shop here is that they offer at cost price warrantee meaning you can bag an extended warrantee for whatever it costs the Co-op to purchase it and with a flat rate delivery of £4.99 there has never been more reasons to start shopping at The Co-operative Electrical shop today.
Also you can find following amazing Co-op Electrical discount code and deals at VoucherButler:
£80 off TVs with Co-op Electrical discount code
£20 off Washing Machines at Co-op Electrical
£30 off Refrigeration Appliances at Co-op Electrical
Up to £200 off Leisure Range Cooker at Co-op Electrical
£30 off Washing Machines at Co-op Electrical
How to use your Co-op Electrical Discount Code
If you have received a voucher, it is now easy to redeem it on the The Co-operative Electrical online store when you make your purchase. Provided the voucher is still inside its valid date period, then search through their online store adding the items you want by clicking the 'add to basket' button. When you have all your items, proceed to the shopping cart by clicking the shopping cart icon in the top right corner. Here you can see your items you wish to purchase listed with the total quantity and cost. Simply enter your voucher code in the coupon box and your discount will be applied to your order total. Once this is the case you can pay for pay for your items and sit back and await delivery.
| | |
| --- | --- |
| Voucher Codes: | 0 |
| Deals: | 0 |
| Free Shipping: | 0 |
| Total offers: | 0 |
The Co-operative Electrical Shop is the trading name of Co-operatives E-Store Limited, which owned and operated by the Co-operative Group. The Co-operative group, or Co-op is the largest British consumer co-operative which is owned by its roughly six million consumers, rather than independent shareholders. Save on electricals with Co-op electircal discount code. Find best range of Hughes discount code here as well.
Stores from same category