John Fowler Promo Code UK & Discount Code

5.0
out of 5 stars from 1 votes
Subscribe for VoucherButler Newsletter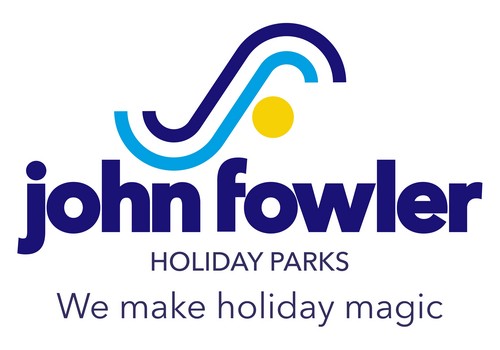 About John Fowler Holidays
Founded more than 50 years ago, John Fowler Holidays is a British based, regional holiday operator that offers great getaways to the South West of England in the counties of Devon, Somerset and Cornwall. The company's business model mirrors rivals such as Park Resorts Ltd and Park Holidays Ltd, by offering relaxing holiday parks and accommodation for couples and families who want to get away for the weekend or holidays and simply relax. The company offers a range of different holidays and accommodations, from caravans to lodges, to give their customers the maximum satisfaction and choice. The company proudly boasts that most of their customers return on holiday with them time and time again, something which has over the last 50 years, seen their loyal customer base grow and grow. John Fowler Holidays really gives you the chance to jump back to the old days, where you can take a nice relaxing, fun filled holiday in the British countryside without all the stress and aggravation of airports, flights, transfers and other problems we all encounter when taking holidays abroad. So, if you want to really make the most of your holiday, head to John Fowler Holidays right now and book your great holiday away.
What John Fowler can offer you
John Fowler Holidays offer a range of great holidays at fantastic locations throughout the South West of England. The company offers great accommodation in some fantastic lodges and holiday park locations in the most beautiful locations in the English countryside. At these locations they offer food, entertainment and other activities to keep you fed and happy for as long as you stay with them.
John Fowler Discounts, Offers and Deals
John Fowler Holidays run some great year round promotions that will give the better bargain hunters amongst you the chance to getaway on some really great holidays at some superbly discounted rates.
Currently they are running offers to coincide with the various festive holidays we have coming up. There are promotions for next Easter and May Bank Holiday, as well as year round weekend deals also. These promotional offers really give you the chance to bag some great bargain holidays, with great discounts being applied to some prime locations at a time when you are free and searching for a great place to go. Likewise, their specialist themed 'Murder Mystery' holidays are not only highly popular but have also been discounted on certain dates too. Completing this bargain basement of unbelievable getaways is their 'March Deals' promotion where you can scoop up some other great weekend getaways.
If you were one of their customers who recently experienced problems with your booking, then John Fowler Holidays are now offering you a 10% discount to return and complete your booking with them. To redeem this offer, simply head to their homepage, click on the relevant banner offering you the discount and then complete your booking with your 10% discount automatically applied.
John Fowler Holidays are also giving their loyal customers the chance to win £50 of Argos vouchers for anyone willing to share their photos or videos of their holiday with them. After uploading your photos and videos they will be checked and one approved you will receive your voucher in the mail.
How to use your John Fowler Discount Code
If you are one of the lucky ones who have gotten hold of a discount voucher for John Fowler Holidays, then it's time to book that great holiday in the English countryside. To do this and get your voucher discount, fist head to the John Fowler Holidays website and enter the search criteria you require for your holiday. This will be the location, number of people, dates and so on. Once you have filled in this information you can begin your search. Follow the step by step guide, filling in the required information as you go and selecting the appropriate options and extras you require along the way. Just before you reach the 'Pay and Checkout page, you will arrive to the 'Discount and Extras' page. On this page, as you scroll down, you will see a box under the title 'Your Discounts, Promo Code'. This is the discount coupon box where you need to enter your voucher discount code. Do this before clicking the 'Apply' button next to it. Once you do, your voucher discount amount will be applied to your booking total amount. Simply complete your booking by paying and sit back and await the day you can begin your dream holiday away.
| | |
| --- | --- |
| Voucher Codes: | 0 |
| Deals: | 0 |
| Free Shipping: | 0 |
| Total offers: | 0 |
Stores from same category