Royal Albert Promo Code UK & Discount Code

5.0
out of 5 stars from 1 votes
Subscribe for VoucherButler Newsletter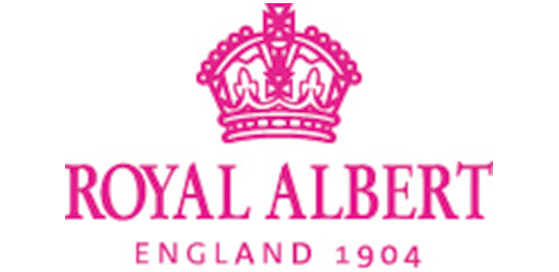 About Royal Albert
The younger brother of the world famous Royal Daulton brand, Royal Albert was founded in 1904, and like its older brother is a manufacturer of high quality kitchen and tableware. Beginning by producing fine bone china tea ware, the company quickly expanded its product line and designs to form new collections. With the constant success of all their collections, their reputation grew to international heights. In recent years, Royal Albert has expanded their range even further to include non chinaware items like picture frames and even tote bags. Their collections are not out of place at even the most lavish occasion and as the name suggests are even fit for kings. The company, along with Royal Daulton, were acquired by WWRD Holdings Ltd, the prestigious owners of Wedgewood and Waterford Crystal, who continues to maintain the company's world famous reputation. In recent years, WWRD Holdings Ltd, was acquired by Fiskars, a Finnish company that began life way back in 1649, in a small fishing village, but has since grown into a global powerhouse. Fiskars took over the Royal Albert and Royal Daulton brands, which joined the ranks of their many other existing names like Fiskars, Iittala, Gerber, Royal Copenhagen and Waterford. Fiskars has made good on its promise to use its size and resources to invest heavily into Royal Albert to enhance the company's prestige even further by increasing its product range and number of collections, while maintaining the high standards of quality the brand is world renown for. As a result of this investment, Fiskars recorded their record breaking revenue in 2015, announcing a more than 1 billion euro revenue produced by all its subsidiary companies of which Royal Albert is a part. Fiskars currently employs more than 9,000 people in more than 30 different countries, something that gives you an idea of just how much of an industry leader this company really is.
What you can find at Royal Albert
Since its inception more than 100 years ago, Royal Albert has positioned itself as a world leading manufacturer in high quality, luxury kitchen and tableware. All of their products are produced to the highest possible level of craftsmanship and are beautifully decorated in original patterns, artwork and decorations. Many of their items are collector's additions, meaning that they are individually numbered for exclusivity, something that in future years will add to their value enormously. They produce a vast range of kitchenware, tableware and other household decorative items like tote bags and picture frames.
Current Royal Albert Discounts, Offers and Deals
Royal Albert is a luxury producer of chinaware and other high quality items that will not only add a touch of class to your home, but many of which will also retain their value or in the case of the collectors editions actually go up in value. Indeed, for many experts in the high end kitchenware field, a few savvy purchases here and there will leave them a lot better off financially in years to come. So simply by purchasing some items that will brighten up your house shelves, you will actually be making money from them too.
But for those of you who don't want to wait, there are a few discount offers available now on the Royal Albert online store. To begin with, you can save 5% off your next order by clicking on the on pop up screen that features this promotion. If you can't find it then look at the bottom right of the homepage and you should see a pink that says '5% off'. You can find the promotion there.
For discounted items, head to their sales page which is to be found at the top right corner of their webpage. Sadly, there are only 4 discounted items on sale at the moment, though this changes from moment to moment so it is worth keeping an eye out.
How to use your Royal Albert Voucher Code
If you have a Royal Albert voucher code then you will need to head to their online store to redeem it. Find the item you wish to purchase, then click the picture of the item, which will then bring up an option for quick buy. Click this and proceed to the shopping bag page by clicking on the 'Add to Bag' button. Once at the checkout page, you will need to confirm quantity and totals. For your discount, scroll down the page and in the box titled 'Promotion Code', you need to enter your voucher code. Click the 'Apply Promotion' button and once you have, your order will be updated with the discount applied.
| | |
| --- | --- |
| Voucher Codes: | 0 |
| Deals: | 0 |
| Free Shipping: | 0 |
| Total offers: | 0 |
Royal Albert Hall
eCommerce Customer Service Dept.
WWRD United Kingdom Ltd,
Wedgwood Drive, Barlaston
Stoke-on-Trent, Staffordshire
ST12 9ER, England
Phone: +44 (0)1782 282653
Stores from same category