Wordery Discount Codes UK

5.0
out of 5 stars from 1 votes
Subscribe for VoucherButler Newsletter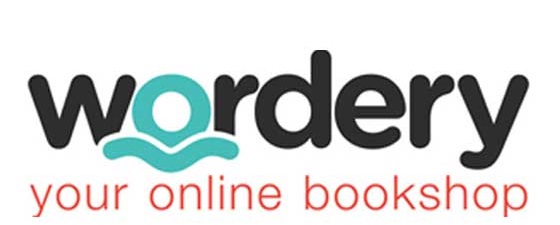 About Wordery
This is a superb service as it means that not only are you able to share your experience and discover many new great reads, but you might just make a few friends along the way too. The Wordery online store offers loads of convenience, great service, a huge choice and extremely competitive prices. The company allows all its loyal customers the chance to get their book anywhere in the world absolutely free via their mail order service.
The company has set its sights high; in the last few years it had vastly expanded its stock range and workforce. They currently process over 25,000 orders a day and have more than 5 million customers in more than 100 countries around the globe. Now who said that the book was dead?
This is a wonderful alternative to the giants of the book industry like Amazon and Waterstones, and one where you will get a little extra love with each of your orders too.
What you can find at Wordery
Wordery is a British based online book store than stocks a vast range of books of all different genres that it delivers to anywhere in the UK as well as internationally. With tens of thousands of different books in store, there really is something for everyone at Wordery.
They stock a great range of children's books that will not only make reading fun for your little one, but also make it educational too. With books that are suitable for all ranges, you don't need to worry about finding something to suit your child, no matter what its age.
For adults meanwhile, there is everything from classics to the latest releases, so whether you like following the adventures of Harry Potter or delving to some Shakespeare, Wordery has a book for you.
Current Wordery Discounts, Offers and Deals
For such a great bookstore, it goes without saying that there are loads of great items available at some unbeatable prices. The company also offers some great promotions and discount offers that are available through their store.
To start with, they offer free worldwide delivery on all orders, which is not only a good saving, but also means you can get one of their books delivered right to your door no matter where you are.
They are currently running a 'Buy One Book, Save on Everything Else' offer where you can get a 10% discount on all the items you buy after when you purchase a book with them.
More specialist offers include their chance to save up to 41% on jewellery making books, up to 35% off children's books, up to 34% on poetry books and up to 39% off fashion books. These are some amazing savings, especially since their books are already incredibly competitively priced in the first place. So if you are looking to bag a bargain, then head to Wordery's online store today and start saving on some of their amazing books.
How to use your Wordery Voucher Code
If you have a valid Wordery discount voucher or gift card then you should head to their online store to redeem it on one or more of their great books today.
Their site has easy to search catalogues that can be easily accessed through their homepage.
Here you can search by categories such as Book of the Week, New In, 56 Beautiful Books, Bestseller and many more. Once you have found the book or books you wish to purchase then you will need to add them to your shopping cart by clicking the Add to Basket' button.
After you have filled your basket with all your great Wordery books, you will need to click the 'Shopping Bag' icon in the top of the homepage followed by the secure checkout button, provided that is you don't wish to pay by Paypal. This will then take you to the shopping cart page where you will need to confirm your personal details such as your address, before you will need to create your own account with them. Don't worry, this might sound like a lot of effort, but it will take you less than 5 minutes.
At the payment page and underneath the order summary, you will see a discount voucher code box which is where you need to enter your valid discount code. After you have done so, click the 'Apply' button and your order will then update with your voucher discount applied.
| | |
| --- | --- |
| Voucher Codes: | 0 |
| Deals: | 0 |
| Free Shipping: | 0 |
| Total offers: | 0 |
If you love books you will love Wordery. Founded in 2012 by a group of die-hard book fans, Wordery is an online book retailer with a difference. The company aims to combine an enormous stock range with the ability to connect to other equally enthusiastic book lovers through their site.
Wordery Returns
1 Broadland Business Park
Norwich
Norfolk
NR7 0WF
United Kingdom
Stores from same category