Barcelo Discount Code UK

3.5
out of 5 stars from 2 votes
Up to 30% discount (my barceló) + 10% promocode | BW 13/03/2023 - 15/11/23 TW 13/03/2023 - 31/12/23 | Valid for: Barceló Residences Dubai Marina
Booking Window: del 07/09/2023 al 31/12/2023

Travel Window: del 07/09/2023 al 03/04/2024

Hoteles: Barceló Fortina Malta

Oferta: hasta un 20% de descuento + 10% descuento con el promocode *****
Booking Window: del 07/09/2023 al 31/12/2023

Travel Window: del 07/09/2023 al 03/04/2024

Hoteles: Barceló Fortina Malta

Oferta: hasta un 20% de descuento + 10% descuento con el promocode *****
10% discount with promocode ***** + 10% discount with My Barceló programme | BW: 09.08.2023 – 31.12.2023 TW: 09.08.2023 – 31.12.2023 | Valid for: Occidental Al Jaddaf
Hotels: Barceló Whale Lagoon Maldives Offer: 10% descuento con el promocode ***** | BW: 09.08.2023 - 11.09.2023 TW: 01.09.2023 – 31.03.2024
Offer: 10% discount with promocode ***** | Hotels: Royal Hideaway Playacar | BW: 01/10/2023 – 31/10/2023 TW: 01/10/2023 – 30/07/2024
Barcelo.com exclusive launch > +10% extra with promocode *****
T&C
BW: 15/06/2023 - 10/11/2023
TW: 02/10/2023 - 15/09/2024
10% discount using promocode | 05/19/23 - 12/31/23 | Applies only for Barcelo.com Applies only for the Non-Refundable rate (no changes or cancellations accepted) Promotion subject to change without prior notice Not combinable with other promotions Not applicable for Formula 1
10% Discount for Barceló Santiago - Adults Only | BW: 10/05/23 – 10/04/24 TW: 10/05/23 - 30/04/24
Up to 25% discount on flexible cancellation + additional 10% with code: ***** | BW 02/05/2023 – 31/10/23 TW 01/05/2023 - 31/12/23 | Hoteles: Barceló Funchal Oldtown
Up to 30% discount (my barceló) + 10% promocode | BW 13/03/2023 – 15/11/23 TW 13/03/2023 - 31/12/23 | Valid for: Barceló Residences Dubai Marina
Up to 30% discount (my barceló) + 10% promocode | BW 13/03/2023 – 31/12/23 TW 13/03/2023 - 31/12/23 | Valid for: Occidental Al Jaddaf
5% discount available from 1st January to 31th December 2023
Subscribe for VoucherButler Newsletter
Expired Voucher Codes
Up to 40% discount + 10% discount with promocode *****. Register and be part of My Barceló and enjoy this exclusive offer | Booking Window: from 09/21/2023 to 09/26/2023 Travel Window: from 09/21/2023 to 12/31/2024 | Hotels: hotels in EMEA (Europe, Middle East, Africa), Latin America, Asia & Pacific
Offer: Promocode ***** 10% off | BW: 08/09/2023 – 30/09/2023 TW: 08/09/2023 – 31/10/2023|PL Hotel Siau Ibiza 2023
Offer: Up to 25% discount + 10% Promocode ***** | BW: del 18/08/2023 al 30/09/2023 TW: del 01/10/2023 al 31/03/2024 | Hotels: Canarias
Offer: 20% discount + 10% promocode ***** | BW: 19/07/2023 - 28/09/2023 TW: 01/10/2023 – 30/04/2024 | Hotels: Hotels USA, OMAN, EGYPT, TURKEY
Offer: 20% discount + 10% promocode ***** | BW: 19/07/2023 - 28/09/2023 TW: 01/10/2023 – 30/04/2024 | Hotels: Hotels USA, OMAN, EGYPT, TURKEY
Up to 30% off + additional 10% off with Promocode ***** , BW: 05/07/2023 - 30/09/2023 TW: 05/07/2023 - 31/12/2023 , Hotel: Barceló Warsaw Powisle
Up to 30% discount (my barceló) + 10% promocode | BW 28/03/2023 – 30/09/23 TW 28/03/2023 - 31/12/23| Valid for: Occidental Sharjah Grand
Urban Summer Cashback | Barcelú UK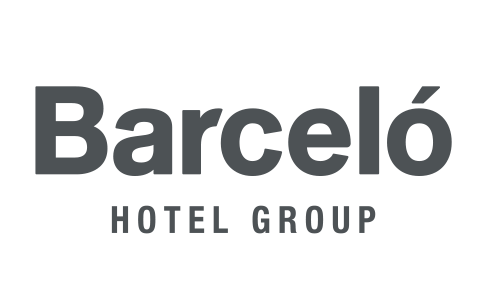 About Barcelo Hotel Group
The group features both a hotel division, composed of more than 55,000 rooms for rent, and a travel division, composed of 685 travel agencies. The group is still owned by the family that founded it, the Barceló family, and aside from the Barceló Hotels & Resorts brand, which they still own, there are also the brands Royal Hideaway Luxury Hotels & Resorts, Occidental Hotels & Resorts and Allegro Hotels. They aim to become the best and biggest hotel group in the world, currently being in the 29th place worldwide and 2nd place in Spain.
What Barcelo Hotel Group offers to you
The Barceló Hotel Group offers you 55,000 rooms for rent in any of their 250 hotels distributed in 22 countries. Using the search function in their website, you can put in the desired date to check-in, to check-out, your destination, and the size of the hotel room you will need (single, double, family or multiple people). They have hotels in Mexico, in the Caribbean, Spain, Morocco, Italy, Germany, and in the Middle East.
Current Barcelo Hotel Group discount code and deals
If you become part of the MyBarceló loyalty program, you can get Barcelo discount code granting you up to 10% off, depending on the amount of stays you had in their hotels.
Aside from that, you can also check out their "Offers" page, which you can find by clicking on its button on the top-center-left part of the page. There, you will find all of the bookings and services currently being sold at a lower price.
In order to use a discount code, you have to apply it before you start searching for rooms. In the search window, near the selection of the room size (either to the right or below it), you will able to find a "Discounts" button. Clicking on it will make its text box appear, where you can insert the code. Then, just go look for a room normally, and it will affect the booking price where appropriate.
Some of the codes currently available are: SHARJAH10, 10% Barcelo discount code for the hotel Occidental Sharjah Grand), MARINA10 (10% discount for the hotel Barceló Residences Dubai Marina), IMPZ10 (10% discount for the Occidental IMPZ Dubai Conference & Events Centre), BFUERTEVENTURA (10% discount for Barceló Castillo Beach Resort, Barceló Fuerteventura Thalasso Spa and Barceló Castillo Royal Level), AVEGRANADA10 (10% discount for Barceló Granada Congress, Occidental Lanzarote Playa, Allegro Granada and Barceló Carmen Granada), CADIZ2019 (7% discount), ITALY2019 (10% discount on hotels in Italy), BHAMBURG (10% off hotels in Hamburg), and BCNDLX10 (10% discount on hotels from the Barceló Hotels & Resorts brand).
| | |
| --- | --- |
| Voucher Codes: | 14 |
| Deals: | 0 |
| Free Shipping: | 0 |
| Total offers: | 14 |
Barceló is a is a group of four hotel brands spread out throughout 22 countries, being composed of 250 hotels in total. The group first started as a Barceló Hotels & Resorts 88 years ago in the city of Palma de Majorca, in Spain. Use your Barcelo discount code and save on your stay at any hotel. VoucherButler also has Millennium Hotels discount code, so you will have more hotel saving options.
Stores from same category