Boots Discount Code UK

5.0
out of 5 stars from 2 votes
Subscribe for VoucherButler Newsletter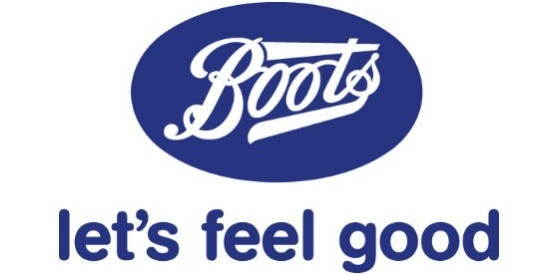 Boots
With 680 Boots Optician stores and a further 480 offering Boots Hearingcare, Boots has become more than just a place to go for medicine, sun-lotion and grooming products; its services support ongoing well-being too. The increasingly popular Boots app is also worth a download; 2 million other have in the last year alone.
Selling beauty, pharmacy, healthcare and prescriptions, Boots is a brand synonymous with well-being and trust with a rich history and legacy. Although there are similar high street and online brands to Boots, such as Superdrug, Lloyds Pharmacy and Moss Pharmacy, Boots has a wider reaching range of products and services and also its popular loyalty scheme to differentiate itself. The ever popular Advantage card loyalty scheme allows you to accumulate points and generate superb discounts and offers. Check this page for the best current deals, like the discounts on Smoothie Star exfoliating creams and other 'look great for summer' offers such as John Frieda and Toni & Guy hair products. But whatever the season look out for upcoming great offers on our Voucher Butler page, where you're sure to find the best offers.
Boots is a great place to buy gift sets too: make-up, fragrance or grooming sets for him or if you're thinking ahead to next Christmas plenty of stocking fillers. Whatever you're into, it's a good job you came to VoucherButler first so that you're not paying over the odds to find those coupon codes that could save you even more. Remember to check here regularly as our coupons and deals update all the time.
Discount vouchers for Boots
Please note that some of the vouchers listed below require a minimum spend, or have an expiry data. Keep checking here for the latest coupons and Boots discount codes.
10% off Boots discount code when you spend £80
With so much on offer at Boots from electrical goods to beauty and healthcare, it can pay to group your purchases together and take advantage of discount codes like this one, saving you a neat 10% on your purchase when you spend eighty pounds.
10% off selected hair products when you spend over £20
Time to sort out your locks? From shampoos and conditioners to specialist treatments and hair straighteners, head on to the Boots website and make sure you use this code to save yourself a handy 10% off your purchases of over twenty quid.
£5 off selected No7 products with a minimum spend of £25
If you're a fan of the No7 line of products, then this code is most definitely for you, saving you five pounds when you spend twenty five.
10% off Boots discount code on purchases of over £100
If you're looking to stock up or perhaps buy a few pressies then this code is the perfect thing to keep your wallet healthy with a ten per cent discount on purchases over one hundred pounds.
£5 off a £40 spend on Boots mobile
The Boots app is super popular with over two million downloads last year. Try it for yourself and to tempt you even more, use this code to net yourself back a fiver on forty pound spends or more.
£3 off La Roche-Posay Effaclar Duo 40ml at Boots
Save three pounds with this brilliant code brought to you by your friends at Voucher Butler.
Using your Boots Discount Code
Boots website splits up into easy to navigate categories depending on what you're shopping for, with easy to find deals, sales and special offers appearing on the front page.
Using your Voucher Butler codes is simple, so let us walk you through it. Just follow these straightforward steps and you'll be saving money before you can download the Boots app!
1) Firstly head to the Boots website. Take some time to find what you're looking for.
2) Pick the items or gifts you're interested in and simply add them to your shopping basket.
3) Go to the checkout, entering the relevant delivery information and contact info and look out for the 'Add voucher' section.
4) Now just enter that wonderful voucher code you have discovered from Voucher Butler and paste or copy it into the text field.
5) The page should refresh, displaying your new balance and voila! You're ready to checkout. You've got yourself some wonderful products from Boots and saved money (ahem) to boot!
| | |
| --- | --- |
| Voucher Codes: | 0 |
| Deals: | 0 |
| Free Shipping: | 0 |
| Total offers: | 0 |
John Boot's family run herbal medicine store first opened in Nottingham in 1849. Boots has since become a trusted household name across the UK and Ireland and today has over 2,500 stores offering pharmacy, health and beauty products and services. Use one of the Boots discount code here and save on your purchase. If you wish you can also check another similar store Simply Meds Online discount code.
Boots
Nottingham
NG2 3AA
United Kingdom
Stores from same category