Campbells Meat Discount Code UK & Voucher Code

5.0
out of 5 stars from 1 votes
Subscribe for VoucherButler Newsletter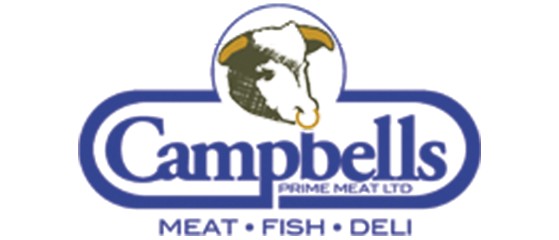 About Campbells Meat
The origins of the Campbells Meat company can be traced back to 100 years ago in Fife, Scotland, where Thomas Campbell began working as a butcher in Edinburgh. Thomas has a real knack for the business and as a result, it wasn't long before he became the top butcher and manager of the store. After a few years, in 1957, Thomas opened his own butcher shop that would serve only premium quality meat at the best possible price. Thomas' reputation took off and as a result his business thrived, something that brought several of his sons into the family business, and later lead to his son John even developing their own, now famous Haggis, using 100% Scottish lamb. A decision by another one of his sons, Hector, to begin selling meat directly to restaurants and hotels, saw the business explode. After Thomas' sad death, the company was sold to DS Crawford for a huge sum. Edward Campbell, another of Thomas's sons, then began a new business under the name of Campbells Prime Meat Ltd. He continued his father's successful business model, retaining a focus on product quality and customer service, something which unsurprisingly when combined with Edwards hard work, lead to the company not only becoming one of the most famous suppliers of meat in the UK today, but also to it winning a premium Michelin star for its quality produce, which is something that rivals The Meat Shop and Great British Meat cannot boast.
What you can find at Campbells Meat
Campbells Meat is a online retailer of high quality Scottish meats and fish products. They sell a fantastic range of meats that includes: Beef, Lamb, Pork, Fish, Sausages, Deli, Poultry, Game and of course for a Scottish meat company, Haggis. The company offers only fresh meat that is only refrigerated and not frozen. This helps their meats to maintain their quality and texture, which is something that is not sacrificed during to their speedy delivery service, which brings the meat right to your very door. Campbells Meat insure that all their meat is produced from only the highest quality farms where all the animals are free range and allowed to eat a healthy natural diet, rather than being fed with animal feed. As a result they are able to guarantee not only the finest possible taste, but also that their meats do not contain any harmful products or chemicals that result from non organic farming methods.
Campbells Meat Discounts, Offers and Deals
Campbells Meat doesn't just offer great meat. They also offer a range of great little discounts that will save you and your family some real money if you show with them regularly.
To start with, they offer a nice range of meats from across their store at discounted prices or at multi buy discounts. So for the more bargain savvy shoppers among you, a little extra time spent browsing their product range will really bag you some great bargains.
As far as promotions go, Campbells Meat are currently running a 25% off selected new products, when you enter the voucher code NEW25 at the checkout and a staggering 51% off and free delivery on their special Christmas Steak sets, which are now £29 when you enter the code XMAS29 at the checkout. One other great promotion that should keep your belly full this winter is their stunning 2 free sirloin steaks and 10% off when you spend £30 deal. To redeem this offer, once at the checkout enter the code CPMSIRLOIN10 into the voucher code box.
As if all that wasn't enough, Campbells Meat are now offering free home delivery when you spend £50 or more on an order. If your order qualifies, you will be offered a free delivery option at the checkout. Now, if you are looking for bargains, who can say fairer than that?
How to use your Campbell Meat Voucher Code
If you are lucky enough to have received a voucher or discount coupon for Campbells Meat then it's time to head to their website to cash it in. Shopping on their website to find the things you need has been made surprisingly easy by the good people at Campbells Meat. Their meat range has been separated into tabs, which line the top of the webpage. These tabs comprised of Beef, Lamb, Pork, Fish, Sausages, Deli, Poultry, Haggis, Specials, and Game, with an inspiration tab for great recipes and ideas. If you hover your mouse over these tabs a drop down will appear that will then give you the chance to search that particular meat by all the various styles, cuts and joints available. Once you have found the meat or meats you desire, then you will need to fill up your shopping basket by clicking the 'Add to Basket' button underneath each item you have searched. Don't forget to confirm the quantity of the meat after you have confirmed the weight, otherwise if you want more than one you will need to go back and reorder it again. After you have all the items you desire, then you will need to proceed to the checkout to redeem your voucher. To do this, click on the 'View Basket' icon in the top right hand corner of the homepage. You will then be directed to an order summary page, where after confirming your order and delivery preferences you can proceed to the checkout page, which is where you can enter your coupon code in the voucher code box. Enter it here then click 'Apply'. Once you have your voucher discount will be applied to you order total.
| | |
| --- | --- |
| Voucher Codes: | 0 |
| Deals: | 0 |
| Free Shipping: | 0 |
| Total offers: | 0 |
Stores from same category