Papa Johns Promo Code & Voucher Code

5.0
out of 5 stars from 1 votes
Subscribe for VoucherButler Newsletter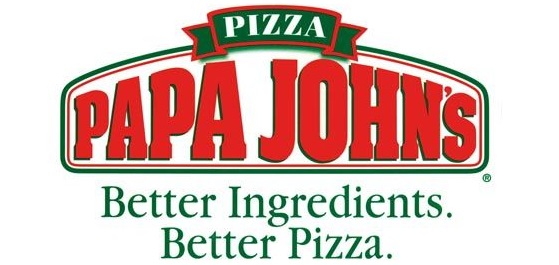 Papa Johns
Only founded 31 years ago in Jeffersonville, Indiana, at first it seems amazing how fast this company has grown in such a short time; that is of course until you try their delicious pizzas. Its founder "Papa" John Schnatter started making pizzas to sell from a broom closet in the back of his father's tavern. To pay for the equipment he sold his beloved car which amazingly having made his fortune, he managed to track down in 2009 and buy back! His pizzas proved so popular that in no time he had opened his first take out restaurant, then another and so on until by 2015, Papa Johns had become the third largest takeout pizza chain in the world, with over 4700 restaurants. If you will forgive the pun, their slogan highlights the recipe for their success "Better Ingredients. Better Pizza. Papa John's."
What they sell
Papa Johns is all about pizza. They offer a superb range of tasty pizzas and really competitive prices. Starting with the old favorites why not try one or more of these?
Hawaiian pizza with its crispy thin crust base topped with melted mozzarella cheese, chunks of pineapple and pulled ham hock. This is a classic that never gets old.
Their BBQ brisket pizza is to die for; brisket burnt ends, crispy onions and bacon, with a dash of their cola BBQ sauce leaves your mouth watering just to think of all that juicy flavor.
The American hot pizza is exactly that. To their spicy pepperoni they add a real kick, jalapeno peppers, giving this pizza a real kick that not everyone can handle.
For those feeling a little more adventurous, why not give some of Papa Johns own home grown creations a try?
All the meats pizza; Papa John's customers all time favorite pizza. Loaded with piquant pepperoni, sausage, crispy bacon, sizzling spicy beef, chunky ham and fresh mozzarella cheese, this pizza is not only a feast for your taste buds but will never leave you hungry either.
Or Papa's favorite the Sausage & Pepperoni pizza; on top of their own vine-ripened tomato sauce they have added a mix of six Italian cheeses, pepperoni, big chunks of sausage, seasoned with Italian style seasoning. Now that's a truly delicious pizza.
For the vegetarians amongst you there are 4 great tasting pizzas for you to agonize between. The best all round one has to be the Mediterranean themed Greek pizza. Feta cheese, red onion, fresh tomatoes, black olives, sliced pepperoncini on a bed of mozzarella is guaranteed to get your taste buds going.
Most of us love a few side orders with our pizza and once again Papa Johns does not disappoint. The delicious garlic knots with added cheese are a great addition to any pizza, so are the classic potato wedges, the bacon cheese sticks or the much loved but spicy, cheesy jalapeno bites. If you like more meat with your side orders why not try the sweet BBQ wings, the hot buffalo wings or the delightful chicken poppers? So whether it is some of the above, or the many pizzas and side orders that we don't have time to mention, you can be sure Papa Johns has something to whet your mouth and fill your stomach.
Papa Johns Discount Code UK types
Papa Johns' current 7 day deal offer allows you to choose any large pizza for just £9.99, with the added bonus of being able to choose the half and half option and get two different pizzas in one. Alternatively you can take their 'feed the family' offer and get two medium pizzas, garlic knots, potato wedges and a large drink for just £19.99. For side orders, try their 'on the side' offer, get any large sized drink, potato wedges and garlic pizza sticks for just £6. Online customers can get the 33% off pizzas offer, while for those of you with lots of hungry mouths to feed you can try their '50% off £40' offer, which discounts your order to half price when ordering amounts over £40. Now that's a bargain!
Check constantly Papa John's page here at Voucher Butler and you might find one of these deals
Buy 1 Get 1 Free on Pizzas at Papa Johns
25% off at Papa Johns
2 for 1 on Pizzas on Tuesdays at Papa Johns
Any Size Pizza for £11.99 on Collection Orders at Papa Johns
£10 off in Birmingham Store at Papa Johns
How to use your Papa Johns voucher code
Once you have your voucher code it is easy to redeem it on the Papa Johns' website. After you go on the site, enter your postcode and select the store closest to you. Provided the voucher is still inside its valid date range, then after you have selected your nearest store then go to the 'Offers' tab on the top of the webpage. Scroll down and about ½ way down you will see a 'Got a Promo Code? Enter it Here' banner. Simply enter your valid code in the box and click 'Apply Code'. Your voucher discount will then be activated. Now you can simply select the items you desire and click the 'Add Deal' button. Your discounted order will now be added to your shopping cart and will be ready for you when you make your final purchase. All that's left is to sit back and wait for your delicious order to be freshly made and delivered right to your door.
| | |
| --- | --- |
| Voucher Codes: | 0 |
| Deals: | 0 |
| Free Shipping: | 0 |
| Total offers: | 0 |
Stores from same category