Snapfish Discount Code UK

5.0
out of 5 stars from 1 votes
All active Snapfish discount codes
40% off £200+, 50% off £500+
Subscribe for VoucherButler Newsletter
Expired Voucher Codes
50% Off Canvas & Home Decor
20% Off Collect In Store
Terms & Conditions
Same or next day up on selected products. Offers cannot be used in conjunction with any other offer.
Up To 50% Off Prints & Posters
Terms & Conditions
50% off 150+ prints. 30% off 1-149 prints.
Spend & Save – Up to 50% off everything
40% off all photobooks - including all extra pages
Up to 50% off Prints & Posters - 30% no threshold / 50% off up from 150 prints - all formats & kinds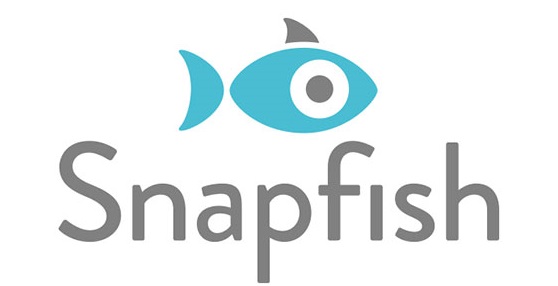 Abount Snapfish 
So often when we take photographs they get stuck on a memory card, on a laptop or forgotten about in a facebook album and are seldom revisited. So what's the solution to this problem? Snapfish is a one stop shop to transform your photographic memories into meaningful keepsakes. Snapfish operate in the same space as other online photo production companies such as Photobox, Shutterfly, Vistaprint and Blurb. The premise is simple. Say, for example, you recently went on an exotic holiday or got married even, Snapfish lets you create photo albums using a variety of easy to use templates that lets you bring that holiday or that wedding day back to life with stunning visuals and high print quality. With so many different styles and templates on offer, it's a real creative buzz to find the right mix of photographs for you to treasure your memories forever.
It's not just photo albums either, Snapfish lets you get creative and gives you some great ideas for gifts. Whether you've got a hilarious photo of your friend in fancy dress that you want to make into a key-ring or mug, or you've got an iPhone obsessed friend who'd appreciate a customised phone cover, you will find gift ideas, big and small that will delight. Maybe you're a budding photographer and have taken some stunning landscape shots from your last holiday and have been wondering what to do with them. How about a wall print for your lounge or hallway so you can see the detail enlarged rather than on a tiny device screen. Around Christmas time, a great gift idea is to make a personalised calendar using your own photos, both practical and showing the thoughtful and personal touch. And if you're worried about having loads of technical knowledge to make one of these items a reality on Snapfish, don't be. It's super easy to upload photos, with platforms such as Facebook, Flickr, Instagram as well as straight uploads from camera devices making it a doddle to start your own Snapfish project.  On the website simple follow the instructions step by step and you'll be up and running in no time.
Snapfish also do lots to help support selected charities around the UK, for instance Snapfish donate 15p of every folded card to MacMillan Cancer Trust.
Whatever you're into, Voucher Butler are here to do you a solid and save you as much money as possible. Our Voucher Butler network or savings super sleuths are always on the lookout for savings, discount codes, sales info and promotional knowledge that will help to save big when it comes to paying time. See below for further details.
Snapfish Promo Code UK types
Voucher Butler have a great team of IT nerds who make sure the latest promos, offers and savings info update automatically on our Voucher Butler site, so always check regularly to ensure you don't miss out. Please remember that some of the vouchers listed below require a minimum spend, or have an expiration date.
50% off orders at Snapfish
This humungous saving gets you fifty per cent off, and all you need is this discount code brought to you by your friends at Voucher Butler. Apply the voucher at the checkout.
50 free 6 x 4 prints
Free photos? Why not, get fifty free prints with this code, see online for further details.
100 free prints with orders over 50
This is nice and simple. Order over fifty prints and get one hundred free prints as a bonus!
30% off print orders larger than 7 x 5
Go big or go home. A whopping thirty per cent off prints larger than 7 x 5 with this voucher code. Add this one at the checkout to unlock the saving.
20% off orders over £20
Save a fifth when you spend twenty pounds or more with this code.
Using your Snapfish Offer Code
Your Voucher Butler codes are simple and easy to use. Let's step through it together. Just follow this simple guidance and you'll soon have saved lots of money.
1) Firstly head to the Snapfish website. See what products best take your fancy.
2) Add the items you're interested in to your online shopping basket.
3) Some deals are available directly online and are accounted for automatically at checkout, others require a voucher code. If you need to use a voucher code look out for the 'Add voucher' section.
4) Where applicable, just add that wonderful voucher code you have discovered from Voucher Butler by pasting or copying it into the text field.
5) The page should refresh, displaying your new balance and voila! You're ready to checkout.
| | |
| --- | --- |
| Voucher Codes: | 1 |
| Deals: | 0 |
| Free Shipping: | 0 |
| Total offers: | 1 |
Stores from same category